I've just returned from a wonderful trip to Oakland California, where I had the chance to catch up with my friend Leo Buendia who, like Michi Matsuda, Mario Beauregard, and Jason Kostal before him apprenticed with Ervin Somogyi. 
Since we first met in 2015, I have found talking with Leo to be a source of joy. He's a thoughtful and intensely creative person, an extremely talented guitar builder, and I really enjoy his company.  
In this interview Leo talks about his life up to the point of becoming a luthier, his meeting with Ervin Somogyi and subsequent apprenticeship at the Somogyi workshop and what he looks for in the sound of his beautiful guitars!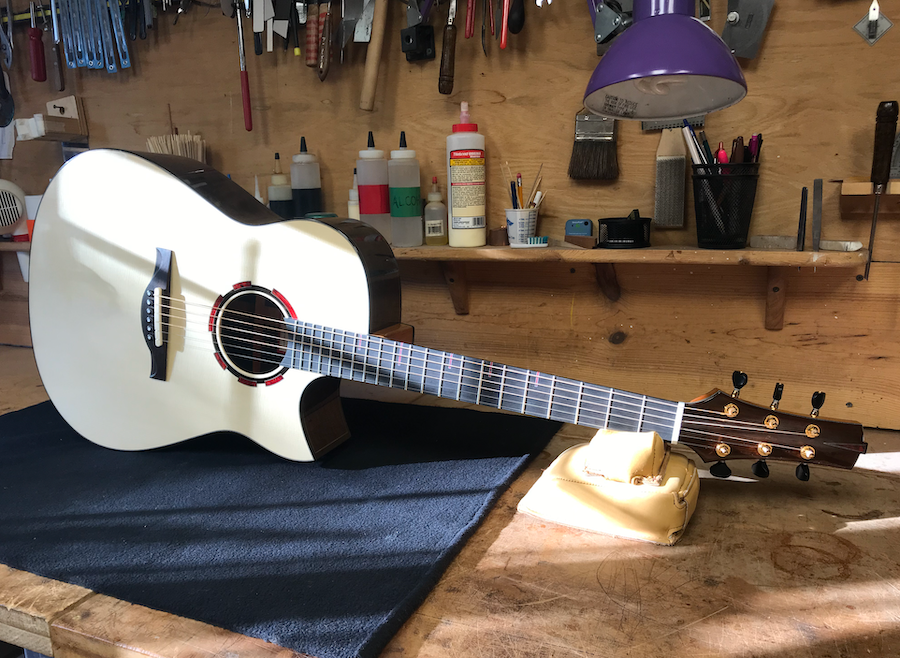 Like this MD right here! 
In May of 2018 Leo had asked me to demonstrate his work at the Holy Grail Guitar Show (Berlin) and feature in a video interview with Premier Guitar Magazine. Although Leo can hold his own in English, like anybody communicating outside of their native language, I know he found this and other similar interviews a gruelling process. For this reason the episode of Luthier Stories you're about to watch is in Spanish with English subtitles. I really hope you enjoy it!  
Oh and if you'd like to hear one of Leo's guitars in action then look no further than this video that I recorded with this stunning MD.
All the best and until next time
Stay tuned!
MDW