It was a pleasure to join faculty and students at Newark College for their 50th anniversary celebrations last week. I was invited to give a workshop with students of the Guitar Making School who impressed me with their ingenuity and skill. 
There were 12 strings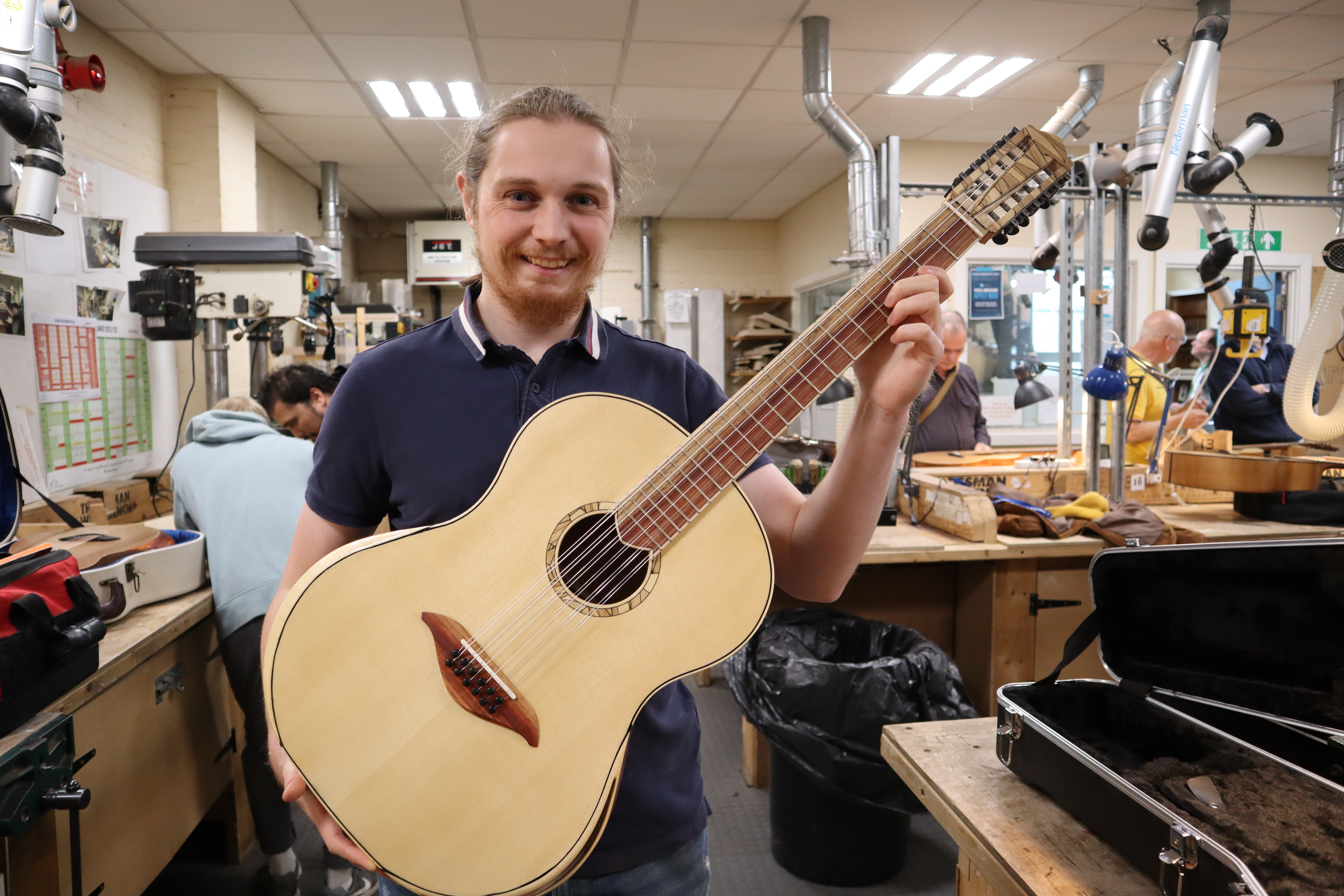 8-string Fan Frets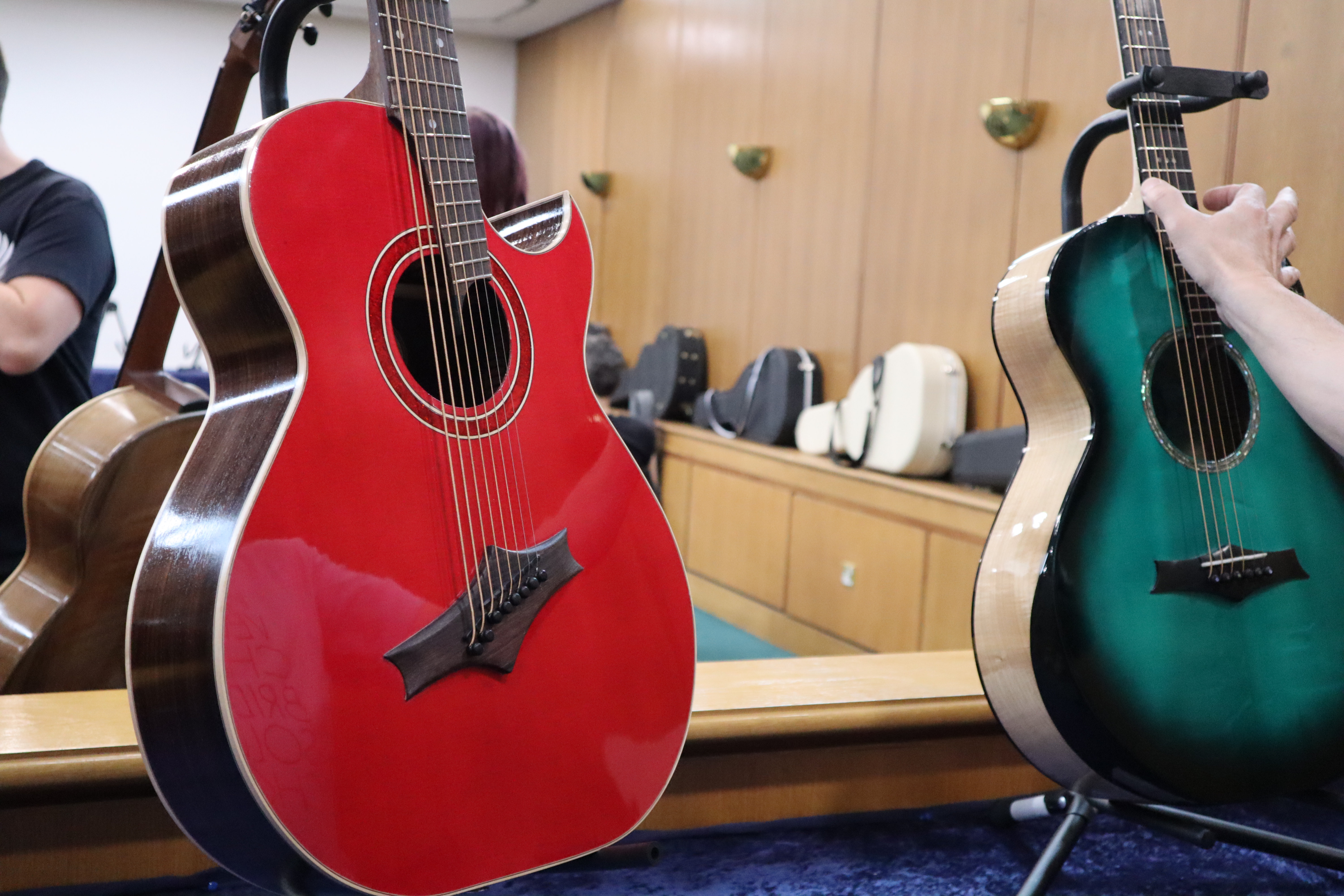 10 strings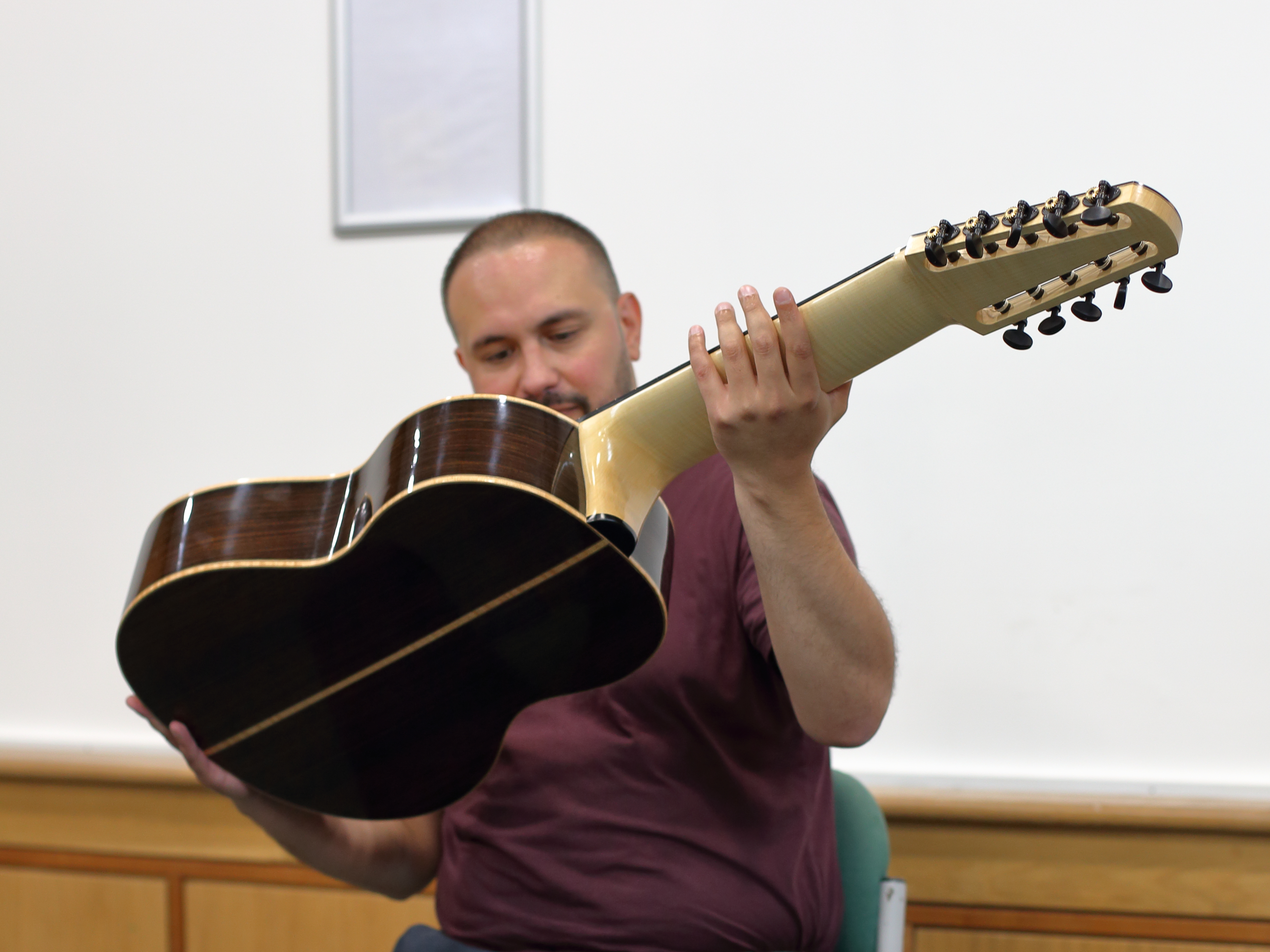 Ergonomic Crossovers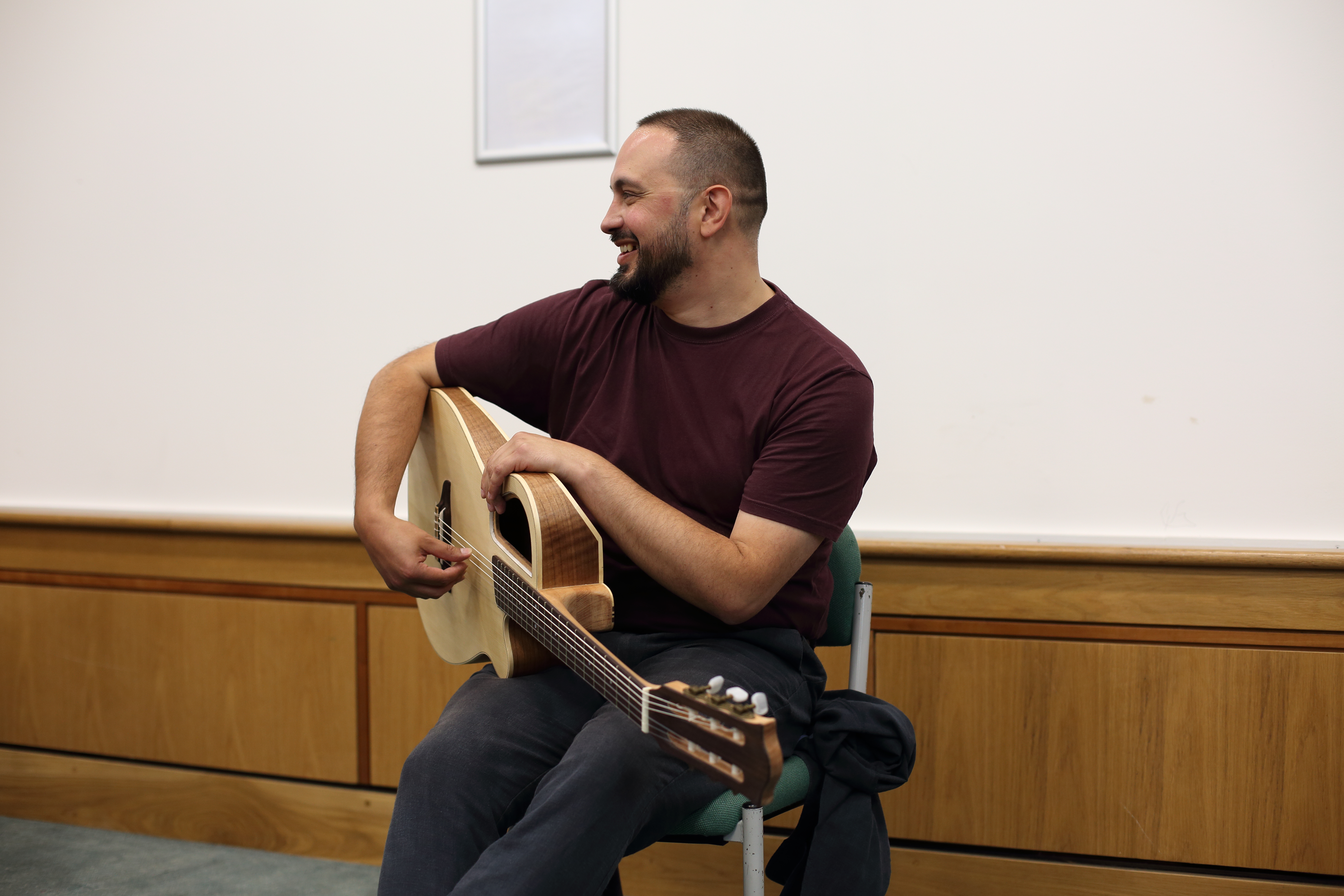 Sympathetic resonant strings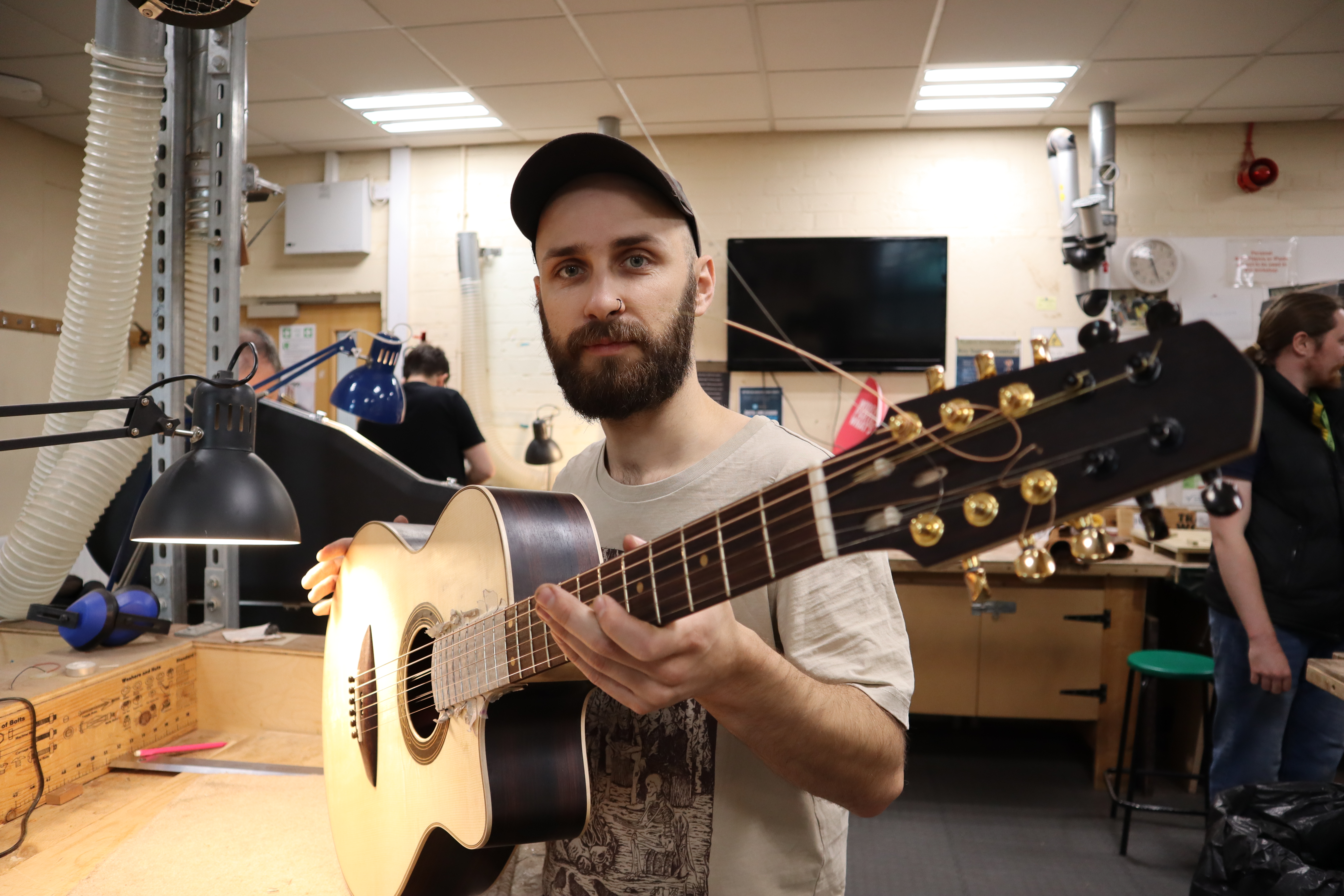 And much more - check out the video below!
Thank you very much to all at Newark College
Until next time, stay tuned!