What a way to start my time in Hawaii. The Grimes Beamer model is a twin-soundhole full-voiced instrument originally based on a guitar that Steve Grimes repaired for Hawaiian slack key legend Keola Beamer in the 1980s. 
The Beamer is an amazing thing - it has a powerful and detailed voice - this example is made from Carpathian spruce and an astonishing set of Hawaiian Koa. Look at it!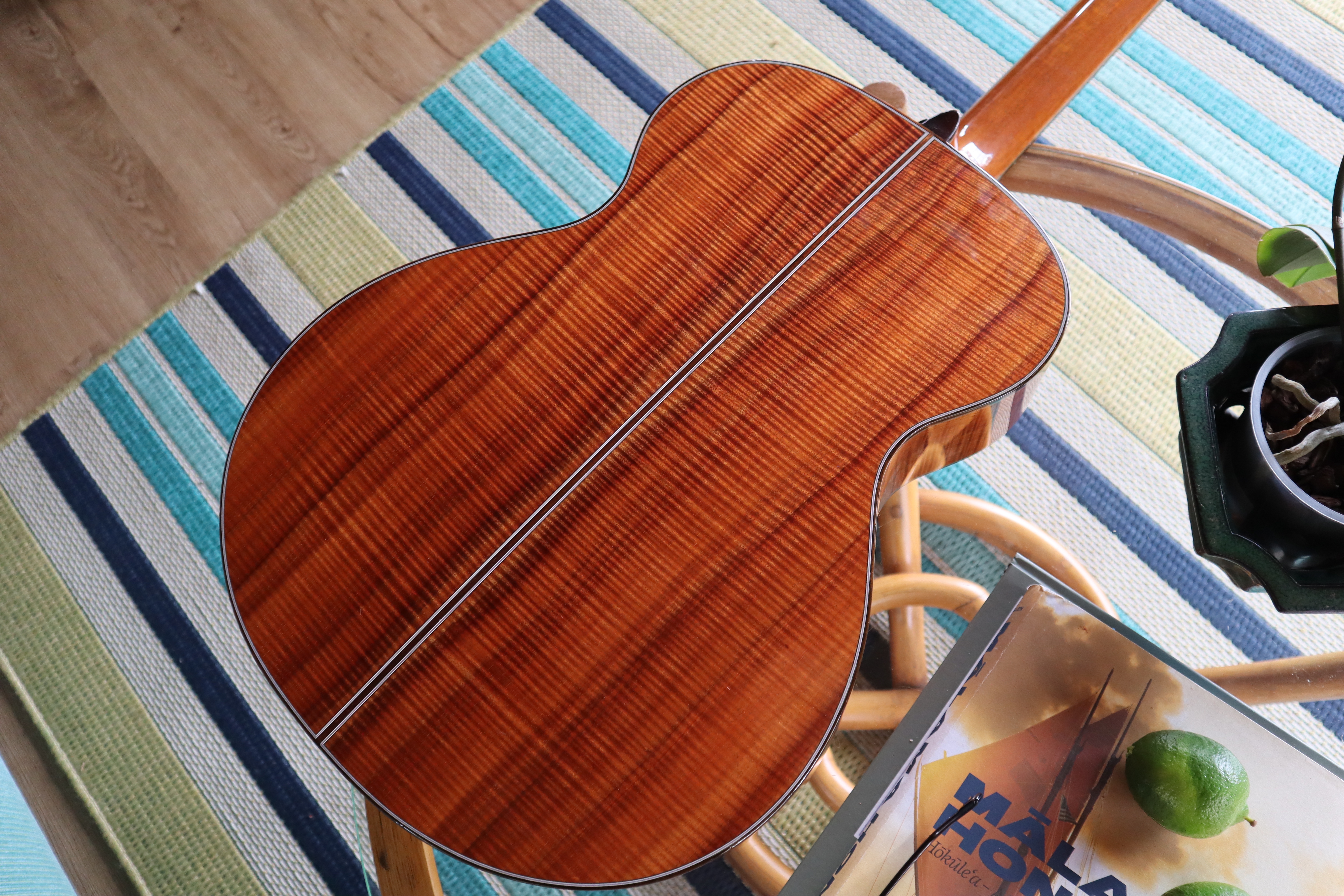 As usual when confronted with an exquisite hand made instrument intended for a rich and nuanced musical form steeped in great cultural significance I put it in DADGAD and had an irreverently lovely time. The results are below - I hope you enjoy the video!
Until next time, stay tuned
Michael