When electric guitar renegade Matte Henderson recommends a guitar builder to me I sit up and take notice! The man has impeccable taste and many of the instruments he has commissioned are pretty much exactly what I would have chosen while some of them are perfectly off the beaten track.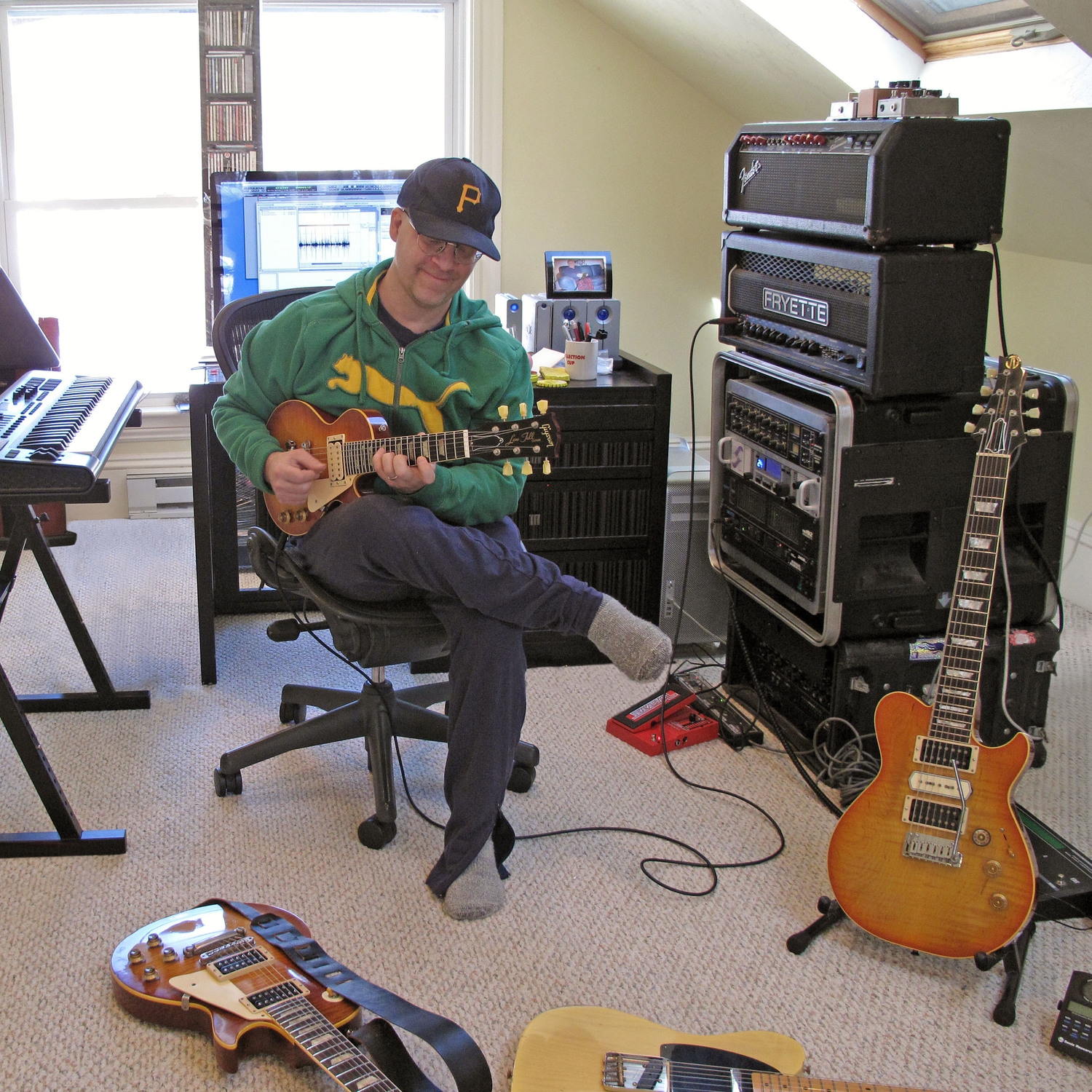 Matte Henderson in his studio - no doubt dreaming up something very naughty...
Earlier this year Matte pinged me on Instagram about a new instrument that was being made for him by British luthier Damien Probett. It was an eyebrow-raising amalgam of the Gibson SG and the Fender Telecaster - two of my favourite electric guitars. Many have attempted to marry these very different beasts but it was immediately obvious that Damian Probett had hit the design just right!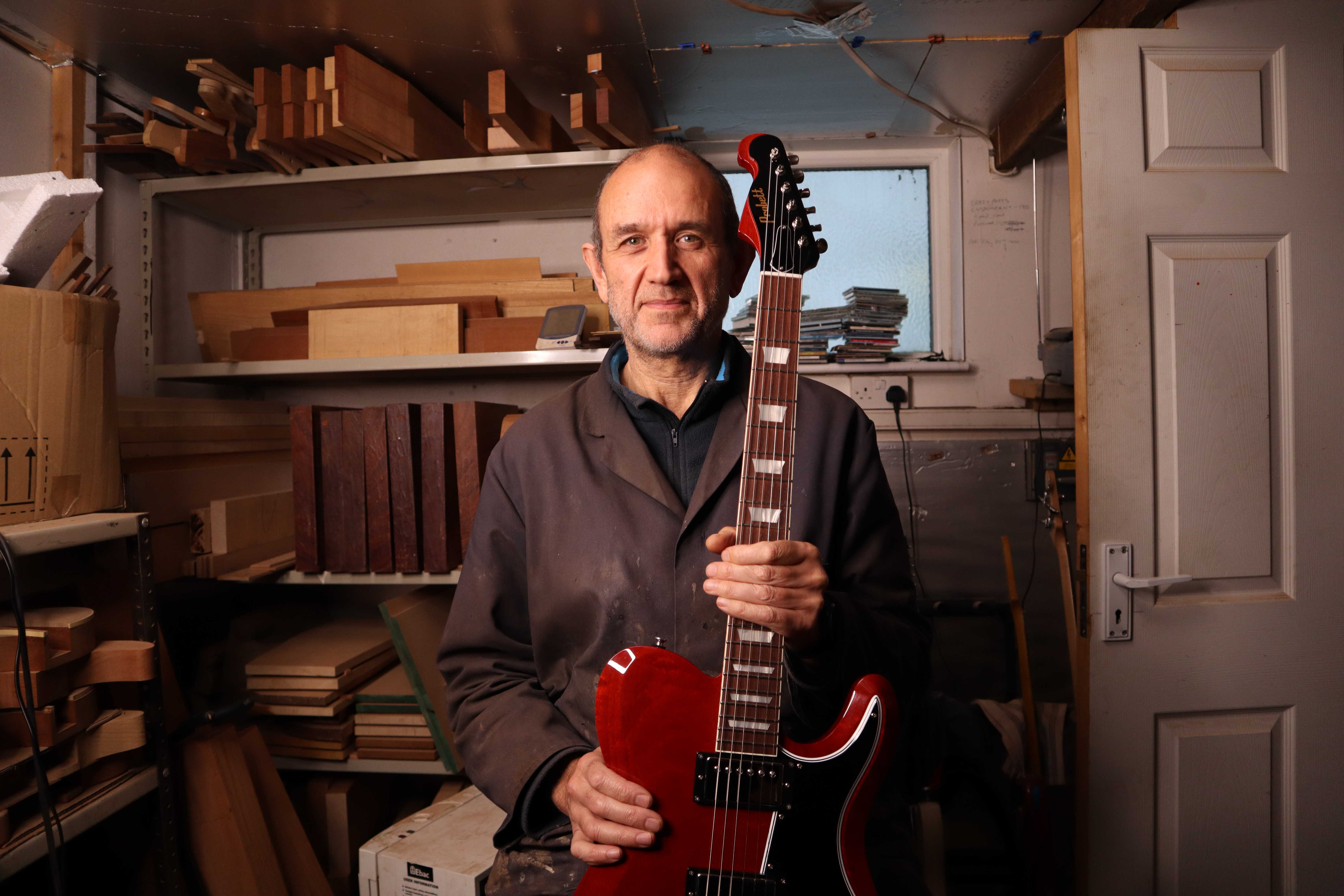 Damien Probett in his workshop. I took this picture and I'm quite proud of it actually! 
In a very different episode of my Michael Watts Plays... series you can see this extraordinary instrument in action - it's rather special!
Until next time, stay tuned!
Michael