I have spent an enjoyable couple of days in the company of this OMC model by British luthier Jamie Swannell.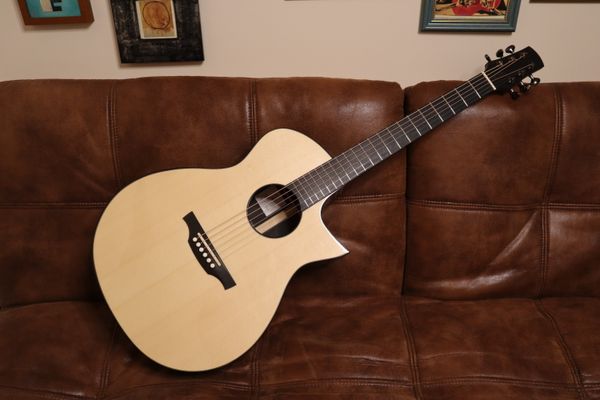 That's quite fetching isn't it?
This is the first example of Jamie's work that I've played and I'm grateful to have had the opportunity to do so. I like his clean, elegant design language - there are times when less really is more and this is very well judged.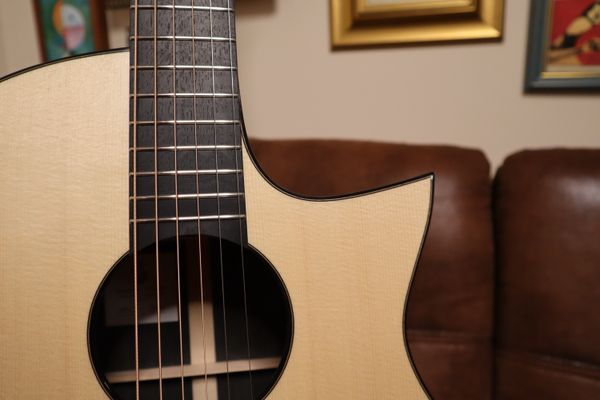 I love the rosette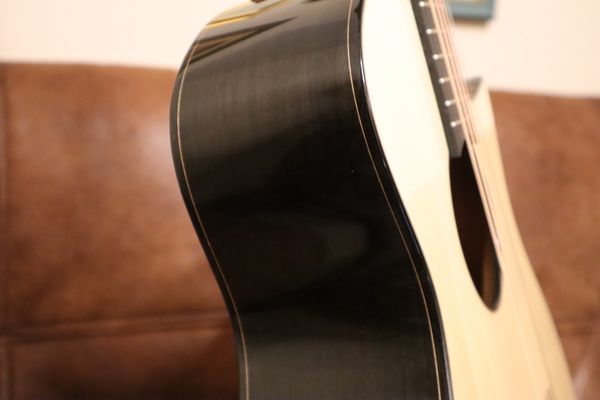 Fenland Oak on the sides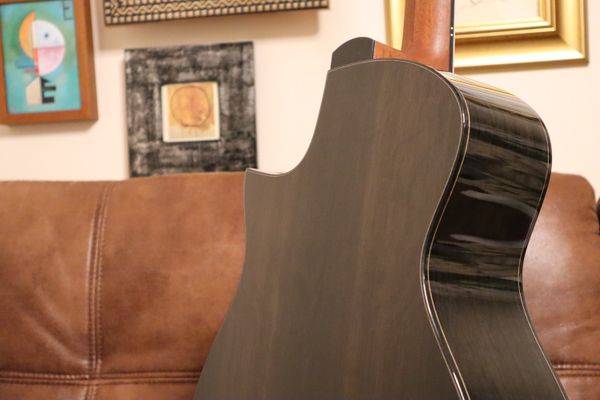 And the back too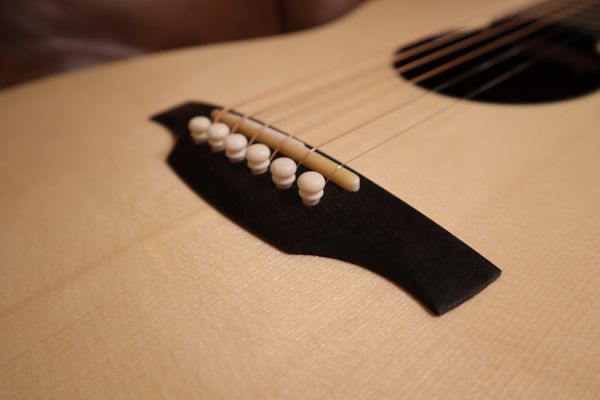 European Spruce soundboard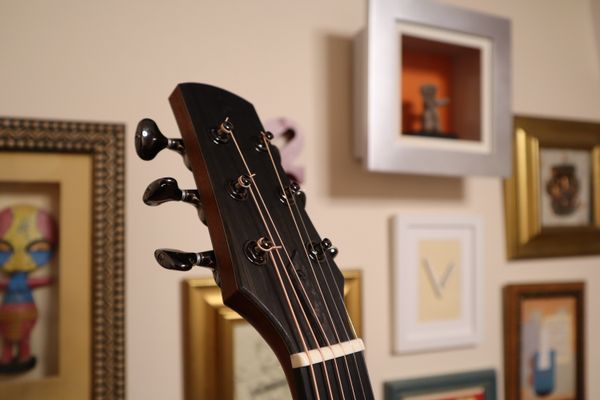 Topped off with a nice headstock design too
You can watch this guitar in action in the latest episode of my Michael Watts Plays... series on YouTube and I really hope you enjoy it! 
Until next time, stay tuned!
Michael