I hope you'll join me on Saturday 6th June for a live Instagram chat with a giant of the acoustic scene, the mighty Tony Polecastro! Tony will be familiar to many of you as the host of Acoustic Tuesday and Tony's Acoustic Challenge and he is responsible for spreading a huge amount of enthusiasm and good vibes around the acoustic community. I'm really looking forward to catching up with him!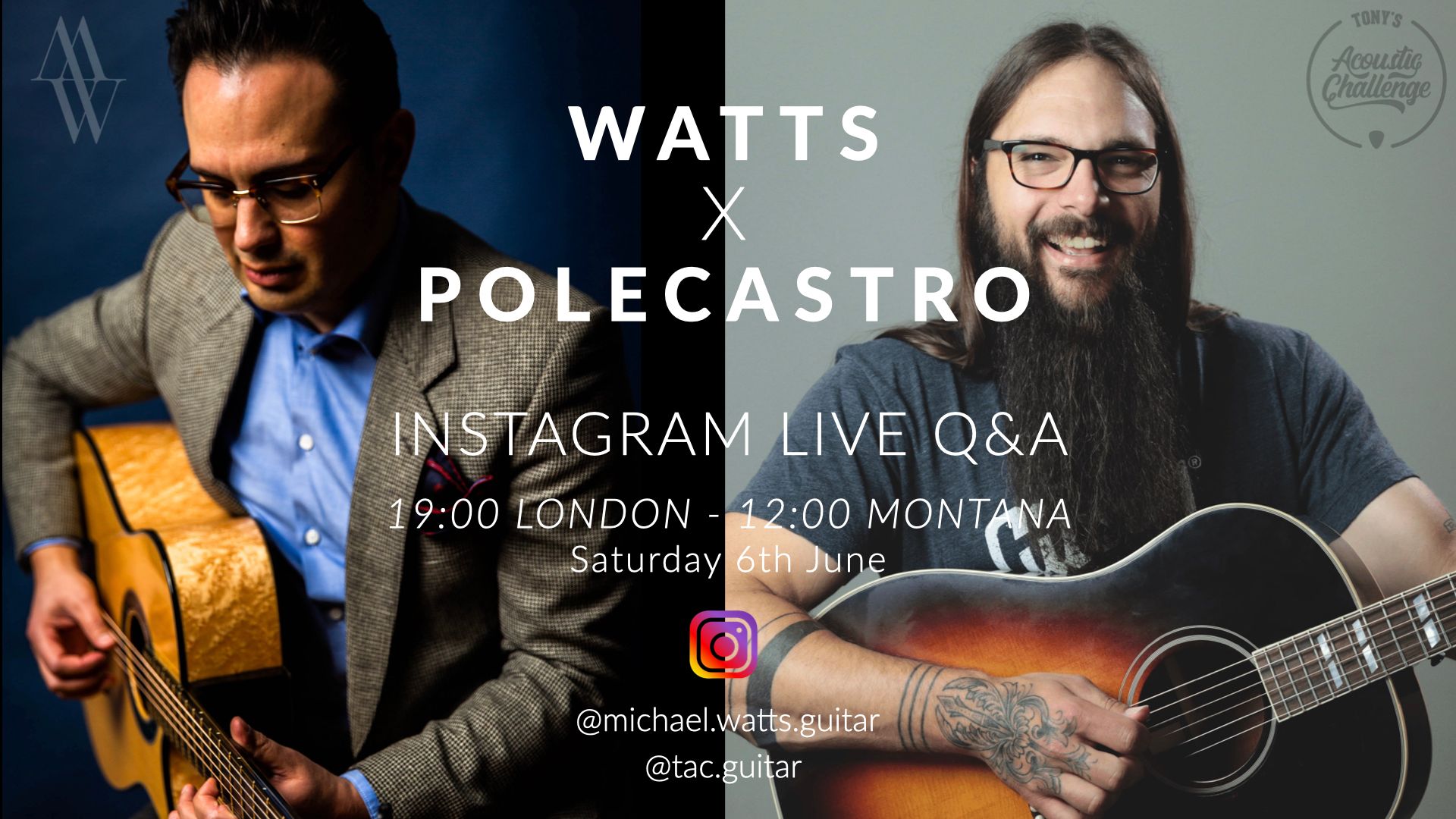 We'll see you on Saturday.
Until then, stay tuned!
Michael