My friend Alan Gogoll came out of nowhere (well, Australia) with his astonishing Bell Harmonic technique and promptly became king of Spotify, Lord of Instagram and Thrice Blessed keeper of the Algorithm. With an audience that numbers in the millions worldwide and a string of accolades including Acoustic Guitarist of the Year 2020 under his belt, Alan's artful videos and gentle melodies have made him a guitar hero for the meme generation.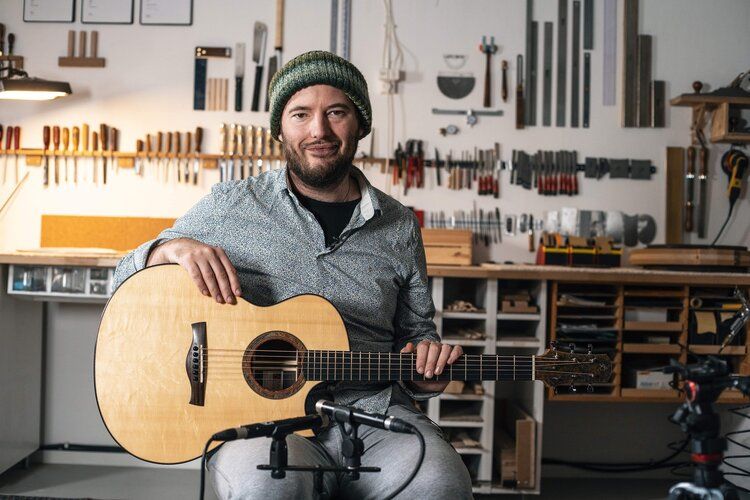 Alan Gogol at the Åstrand Guitars Workshop in Sweden
While this does grant him the joy of sharing music with an international audience it also puts him in front of people who neither appreciate nor respect the origin of his creativity or the years of hard work that have gone into his music. In this, the first episode of Life On The Fretboard - I talk to Alan about his career, social media for the acoustic guitarist, the joy of handmade instruments and how the loudest boos come from the cheapest seats.
To see more of Alan's work please visit https://www.alangogoll.com/