The Steve Grimes Beamer model is a fascinating instrument - a double sound hole flat top that has some arch top characteristics and something else going on in there - it's no exaggeration to say that I haven't heard anything else like it. 
Originally made for Slack Key superstar Keola Beamer, the Grimes Beamer model opens up all manner of sonic possibilities - this particular guitar was favourite of Steely Dan's Walter Becker who would borrow it for recording dates.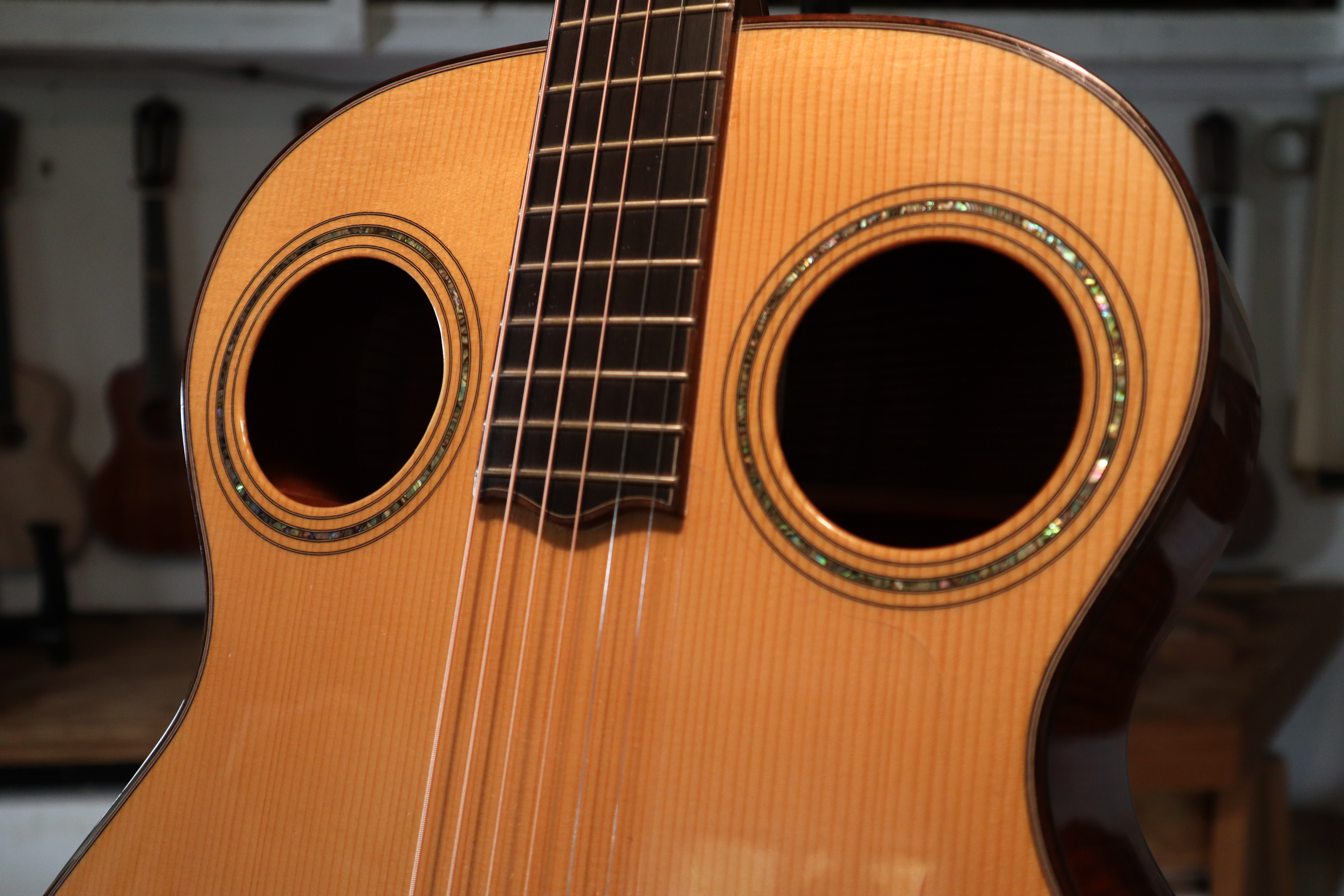 The Beamer model is a great example of Steve Grimes's astonishing creativity and design. Just wonderful.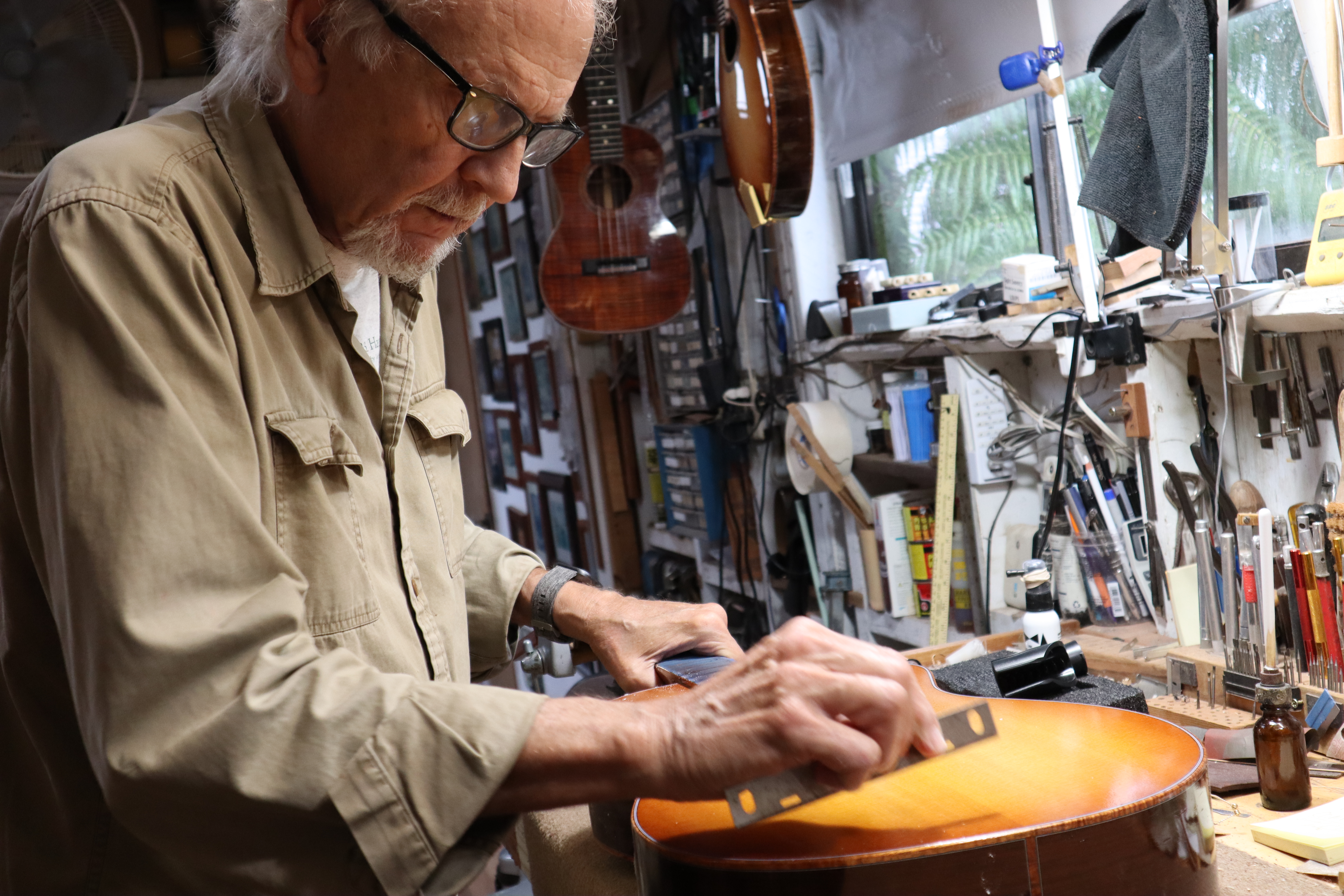 In this video I put it through its paces with my original composition Between Streets - I hope you enjoy it! 
Until next time, stay tuned
Michael