I have made no secret of my admiration for the work of luthier Michihiro Matsuda (Oakland CA). Since first meeting him in 2009 I have been regularly left dumbfounded by the extraordinary elegance and startling lines of his instruments. As such I have been looking forward to sharing one of Michi's guitars with you on my channel and I'm delighted that the opportunity has finally arrived!
Here it is!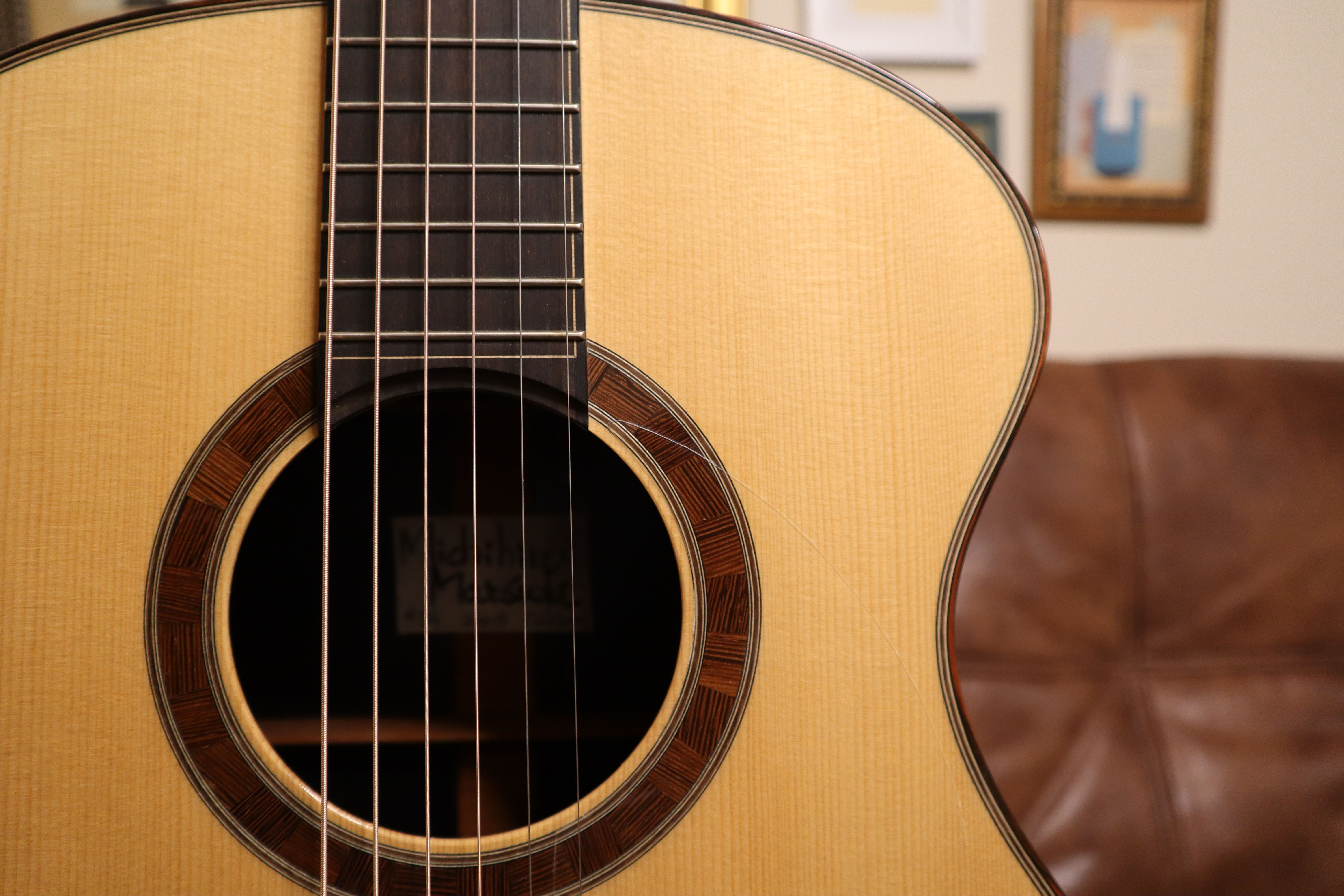 This M1 model in African Blackwood and Adirondack (I think...) spruce was completed in 2005 and like the early work of any pioneering genius it is full of tiny hints at what is to come. From the beautiful headstock to the sublime bridge carve.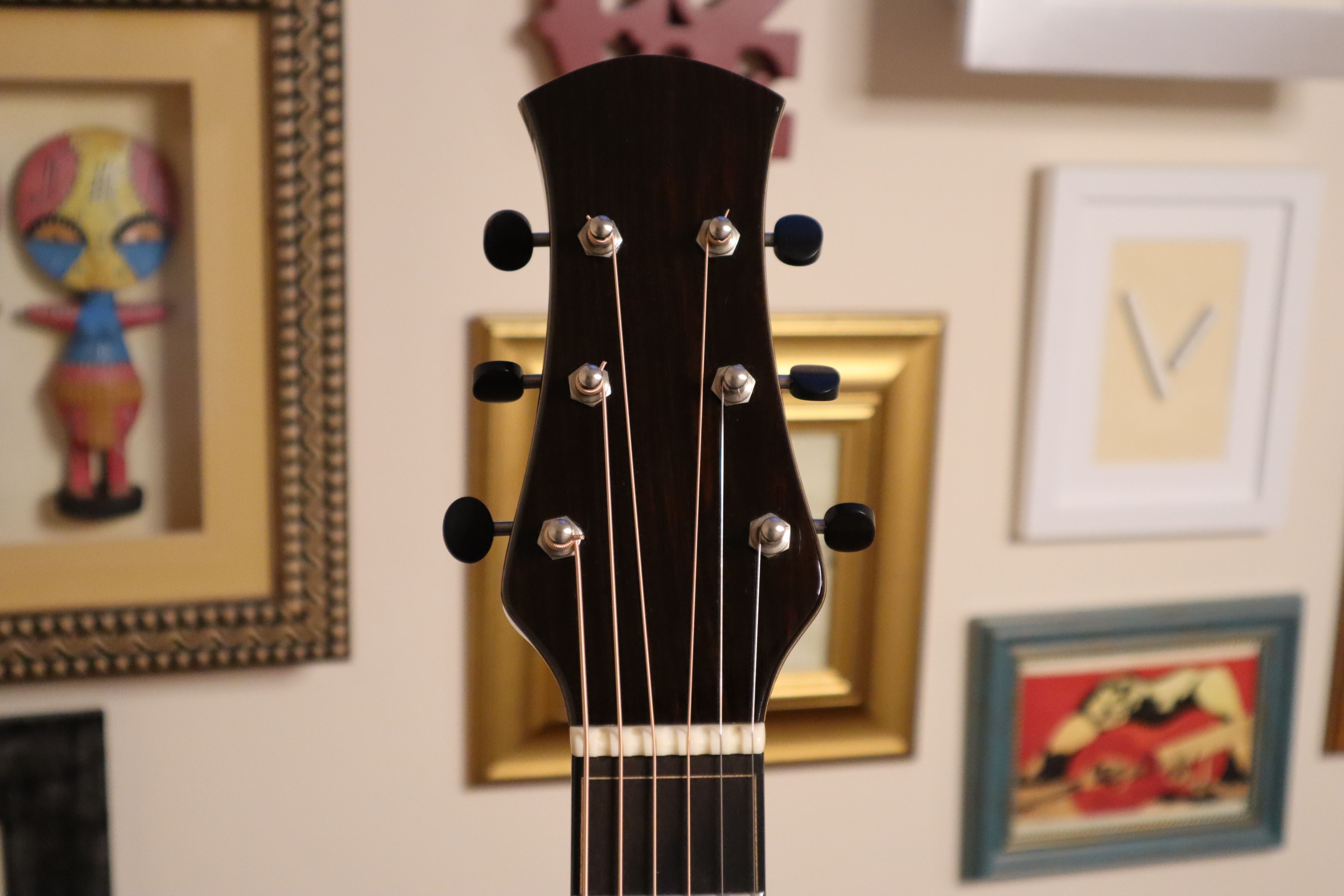 That is a tasty headstock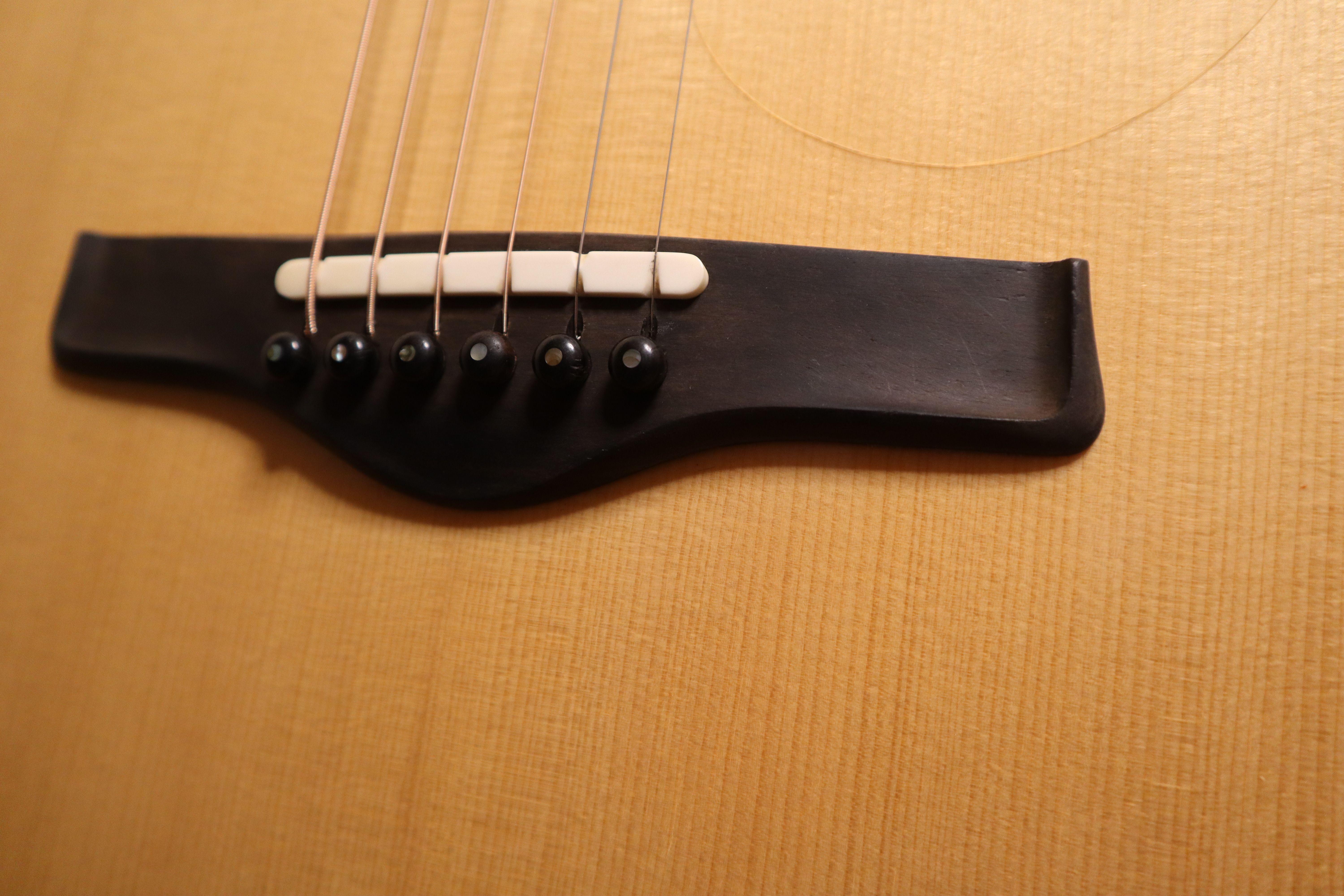 Michi's bridge and saddle designs have since evolved but this is a wonderful example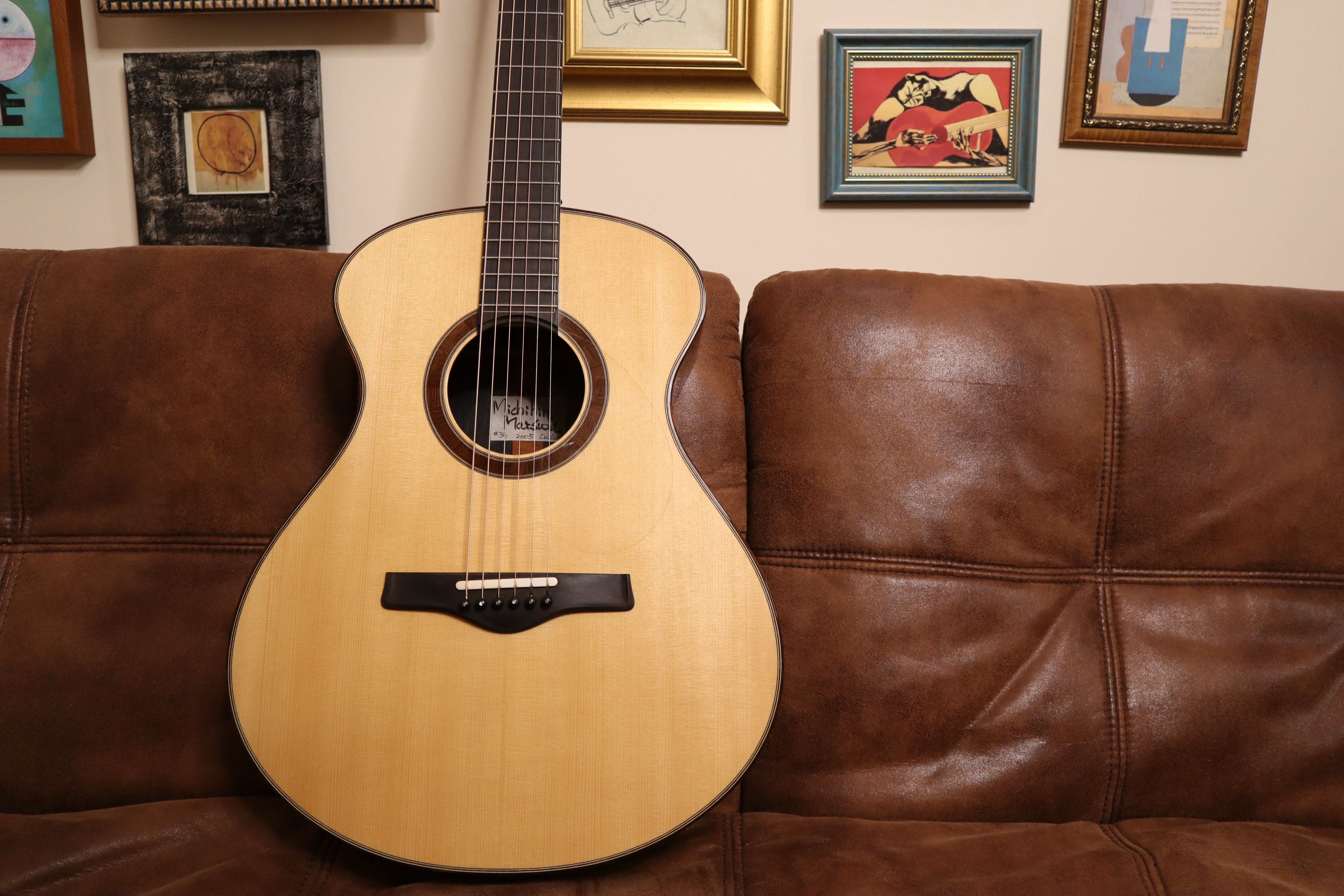 Sublime design 
I find this instrument fascinating as it is relatively restrained by today's Matsuda standards - it's a snap shot of his evolving design language in an elegant guitar that sounds wonderful. 
I'm very grateful for the chance to borrow this gorgeous instrument - I hope you enjoy the video!
Until next time, stay tuned
Michael