It's funny, archtop guitars have been much on my mind of late. Maybe it was performing on Linda Manzer's Iceberg at the closing ceremony of the Group of Seven exhibition in London...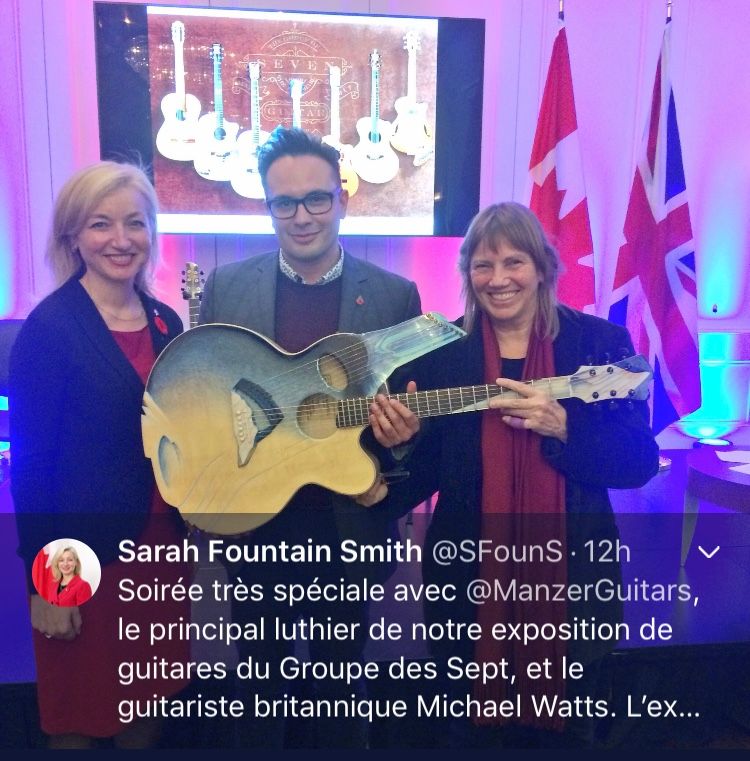 Or discussing the joys of good archtops with Jason Kostal during our epic roadtrip from Arizona to Texas earlier this year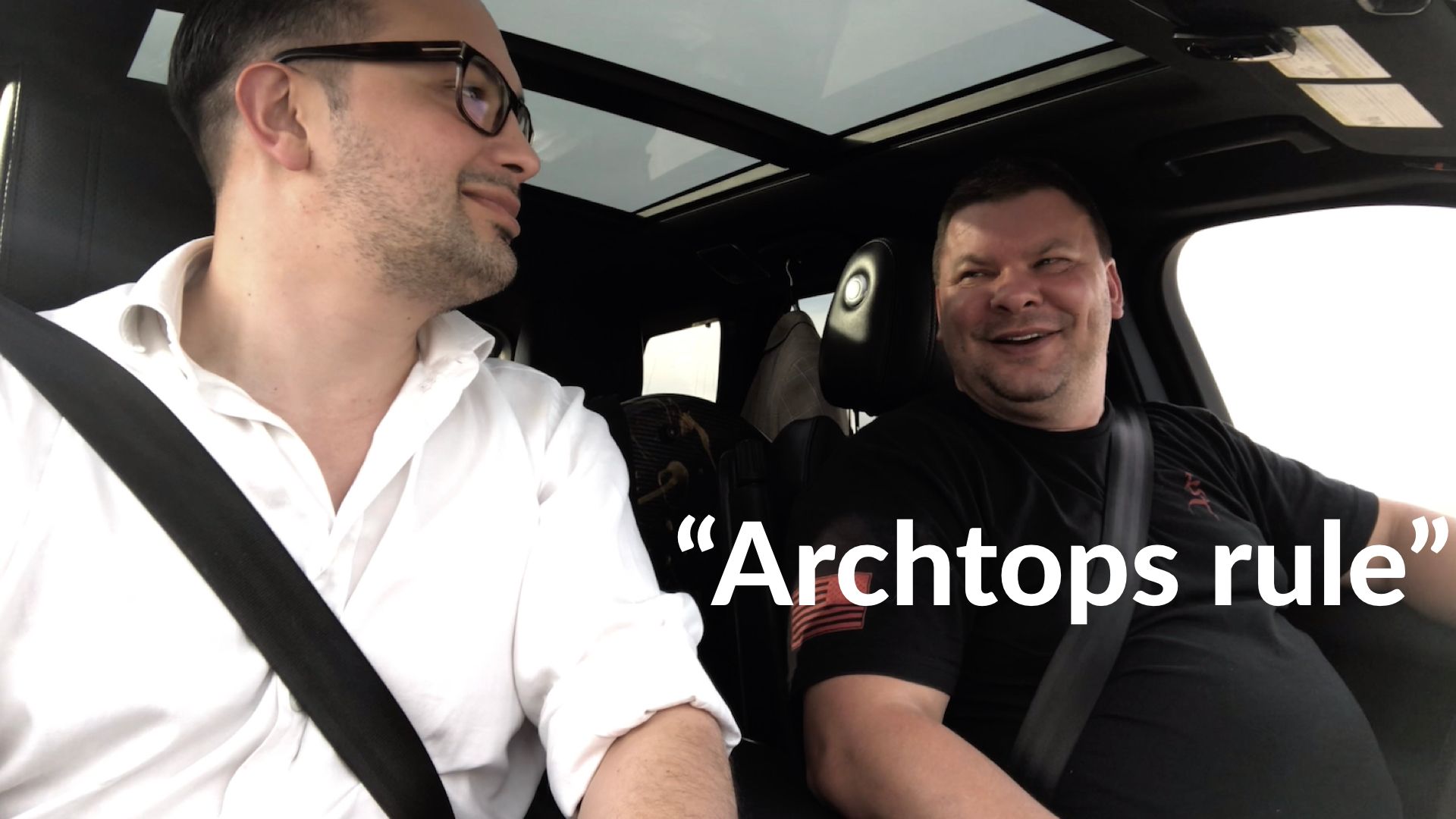 Or maybe the fact that that somehow I keep running into amazing examples of the breed, take this wonderful 1957 Gibson Switchmaster that sidled up to me during a recent visit to ATB Guitars in Cheltenham.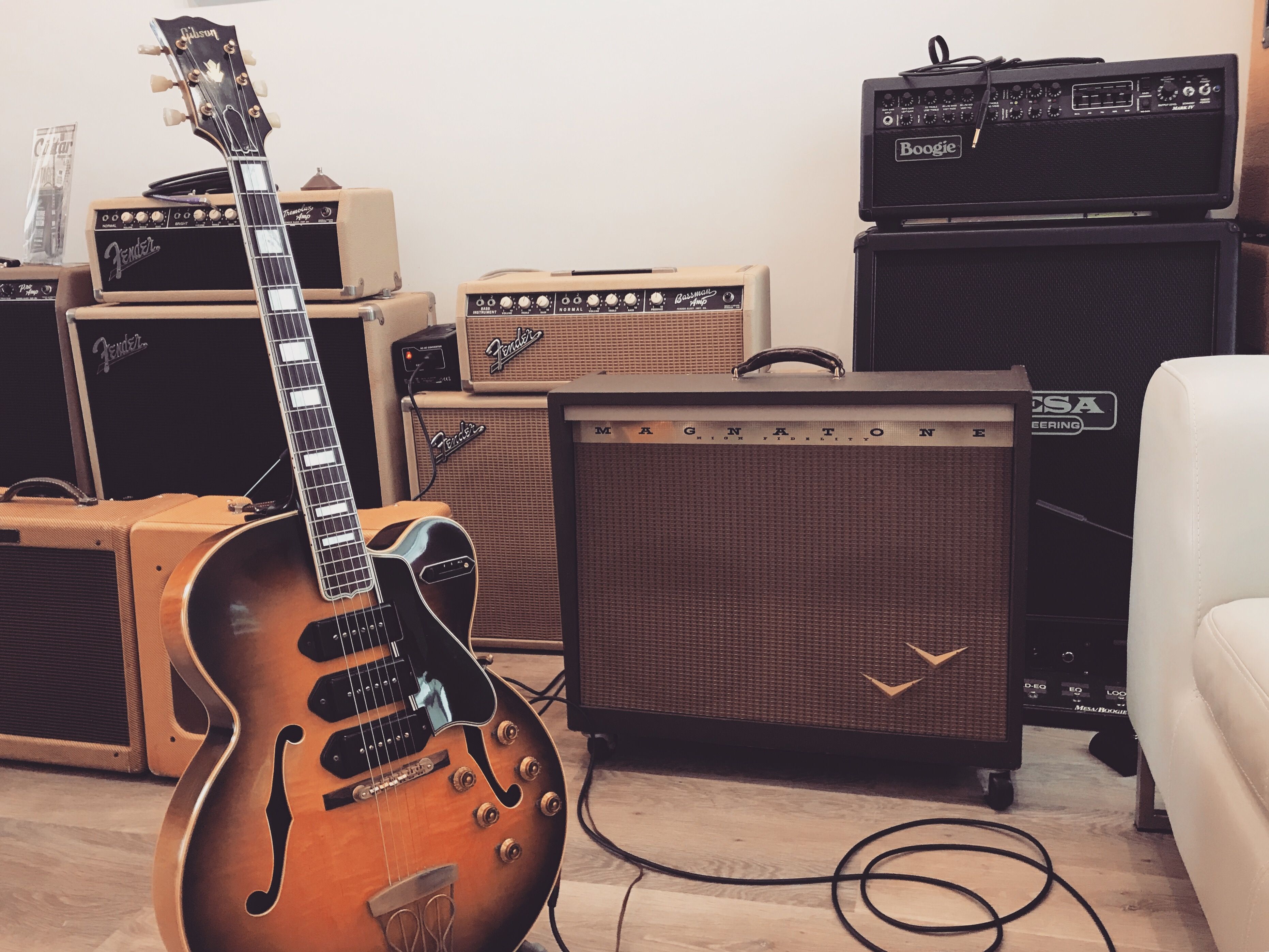 I love these things! First launched in 1949 the ES5 was the first 3-pickup electric guitar and featured separate volume and tone controls for each pickup which must have looked pretty intimidating back in the day... There's something about an aged sunburst too, so beautiful. 
I couldn't resist putting this elegant instrument into DADGAD and seeing what would happen with the judicious application of The Unfair Funfair. It was strung with roundwounds rather than the flats I would have preferred but there's still no arguing with the sound of a trifecta of 1950's P-90s all on full volume and tone through a temperamental Fender tweed amp!
Until next time, stay tuned!
MDW