Derek Gripper is an extraordinary talent and since we first played together in Paris earlier this year I've been looking forward to the next time we'd share a stage. That happened in October in Cape Town South Africa at the Casimi Guitars workshop, and this time we got it on video! It was an unforgettable evening and I hope that in watching you'll feel like you shared this experience with us. 
The results of my quick instagram poll were pretty conclusive so I have left the footage pretty much untouched save for the longer passages of tuning...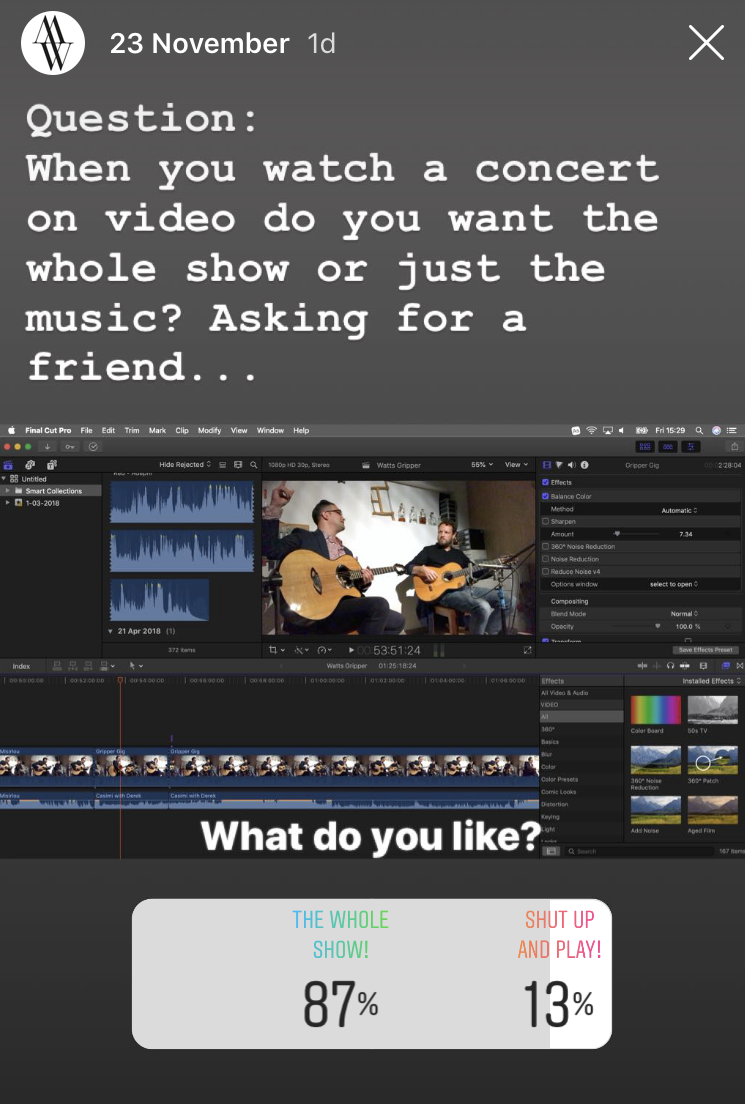 I really hope you enjoy the video, if you haven't already then please do subscribe to my channel to avoid missing out on future uploads!
Until next time
Stay Tuned
MDW