As far as I'm concerned there are few things in life as pleasurable as playing a new guitar for the luthier who made it. In this case the instrument in question was a beautiful small body TS model in Bog Oak and Cedar by Rosie Heydenrych of Turnstone Guitars (UK).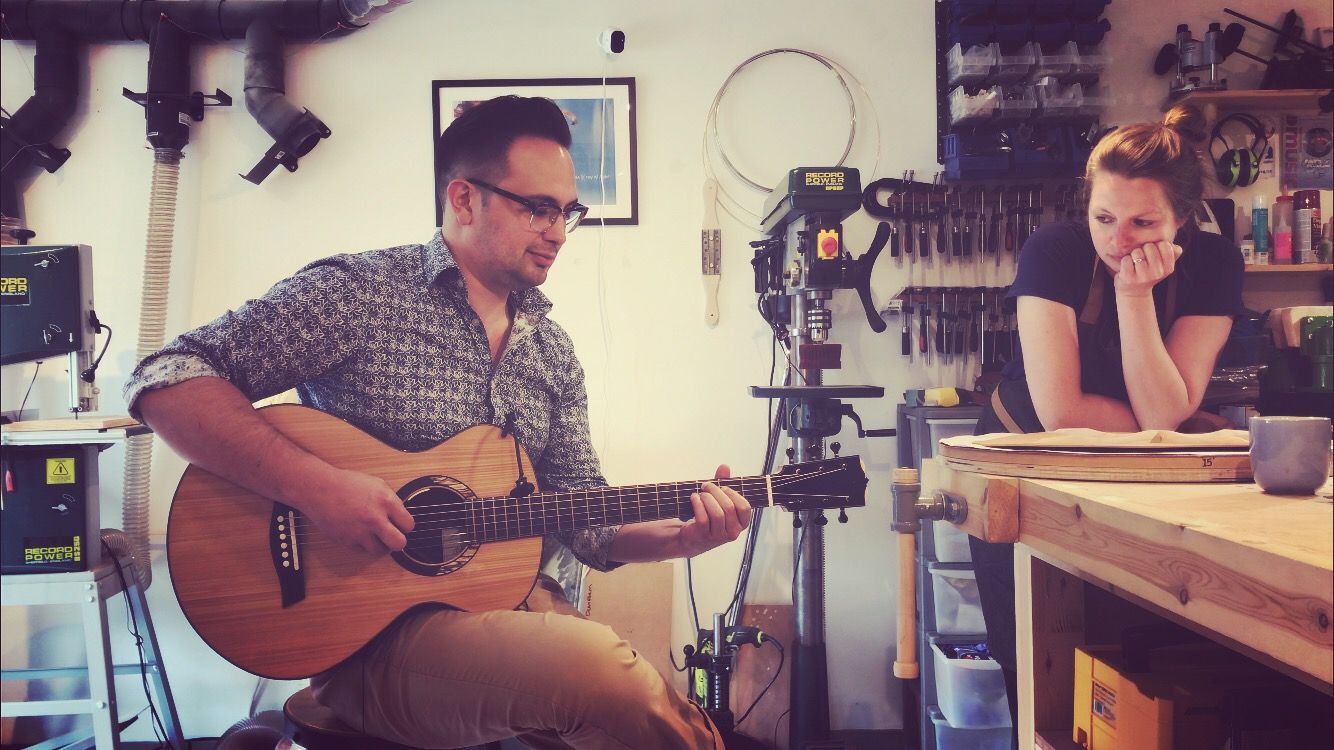 I really admire Rosie's use of all-native grown woods and she brings out the character of Bog Oak in a way that few people can match. You'll see exactly what I mean in the video below!
The eagle-eyed amongst you will have noticed that in the video I'm using my usual pair of Gefell M300's (no reverb, no EQ, honestly I'm not even sure I need to put that on the videos any more, you should all know by now!) but in the pic I have something different clamped onto the instrument. All will be revealed in the fullness of time. 
Until then, stay tuned
MDW