I've loved Linda Manzer's work since first meeting her in 2009 and had harboured a secret hope that at some point I'd get a chance to play her astonishing Iceberg harp guitar having seen it exhibited as part of the Group of Seven exhibition Guitar Project. It was, therefore, a huge honour and privilege to be asked to play at Linda's presentation at the Canadian High Commission in London this week.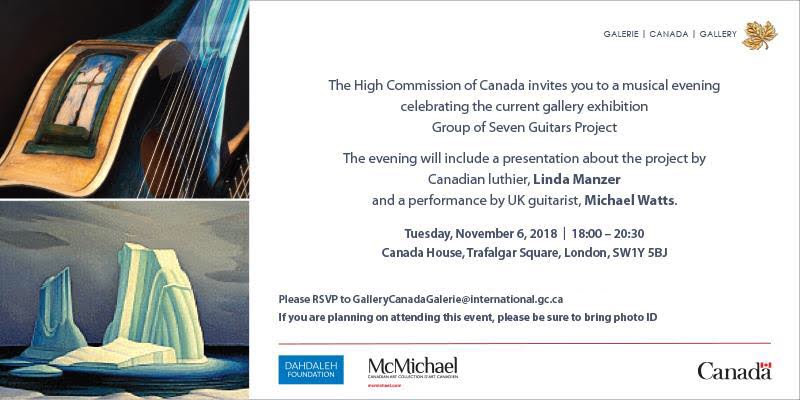 I managed to film this close-up look at the instrument while we were setting up for the evening's event, I hope you enjoy it! Inspired by the work of Lawren S. Harris this guitar is a sublime work of art but just as importantly, playing it is an absolutely exhilarating experience. The back rumbles against your body and the vibrations tickle your fingertips as the bass purrs and growls. The trebles are silky smooth (it's actually a hybrid of an arch top and a flat-top) and despite only having a couple of hours with the instrument before taking the stage it felt immediately familiar and a joy to play. 
Thank you Linda and to everyone at the Canadian High Commission for an amazing night!
BTW if you haven't yet heard about The Group of Seven Guitar Project you can learn more in this video I made after visiting the exhibition.
Until next time,
Stay tuned!
MDW