This week was London Craft Week, a celebration of the UK's exceptional hand-made heritage brands. One of the world's finest knitwear companies John Smedley is celebrating their 235th anniversary this year and as part of the celebrations they invited luthier Tom Sands to give a talk on the guitar building process and guitarist Will McNicol who plays Tom's instruments, to do exactly that!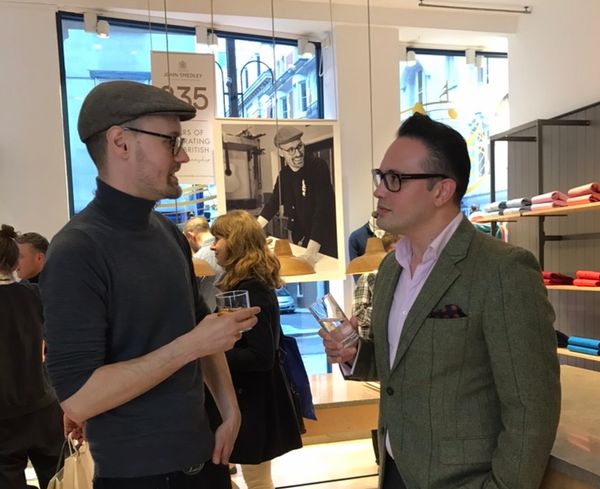 Where possible I insist on talking to my mates with a massive black and white portrait of them hanging in the middle...
I have enjoyed seeing Tom's profile and career develop since he completed his apprenticeship with Ervin Somogyi. His voicing is very much that of the Somogyi school (as you'd hope!) but his sense of line, informed by years of design and woodworking study, is very much his own. His groundbreaking use of metals in the creation of his guitars is also fascinating to see. Tom shared his expertise with the audience during a Q+A session then handed out the finest tone woods known to man for us to give them a gentle tap.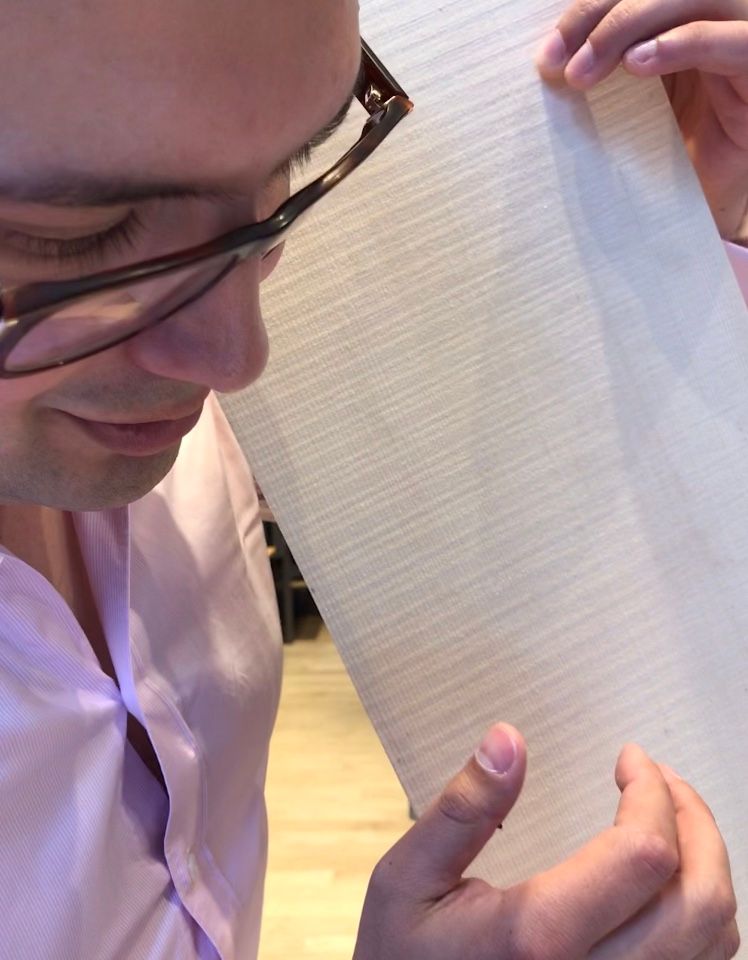 Swiss Spruce getting the treatment 
Like all good evenings, my attempts to say goodbye turned into an impromptu jam with Will McNicol, I have literally no idea what we played but it was obviously hilarious! I played a Model L in Rosewood and Cedar, Tom's beautiful take on the Modified Dreadnought design.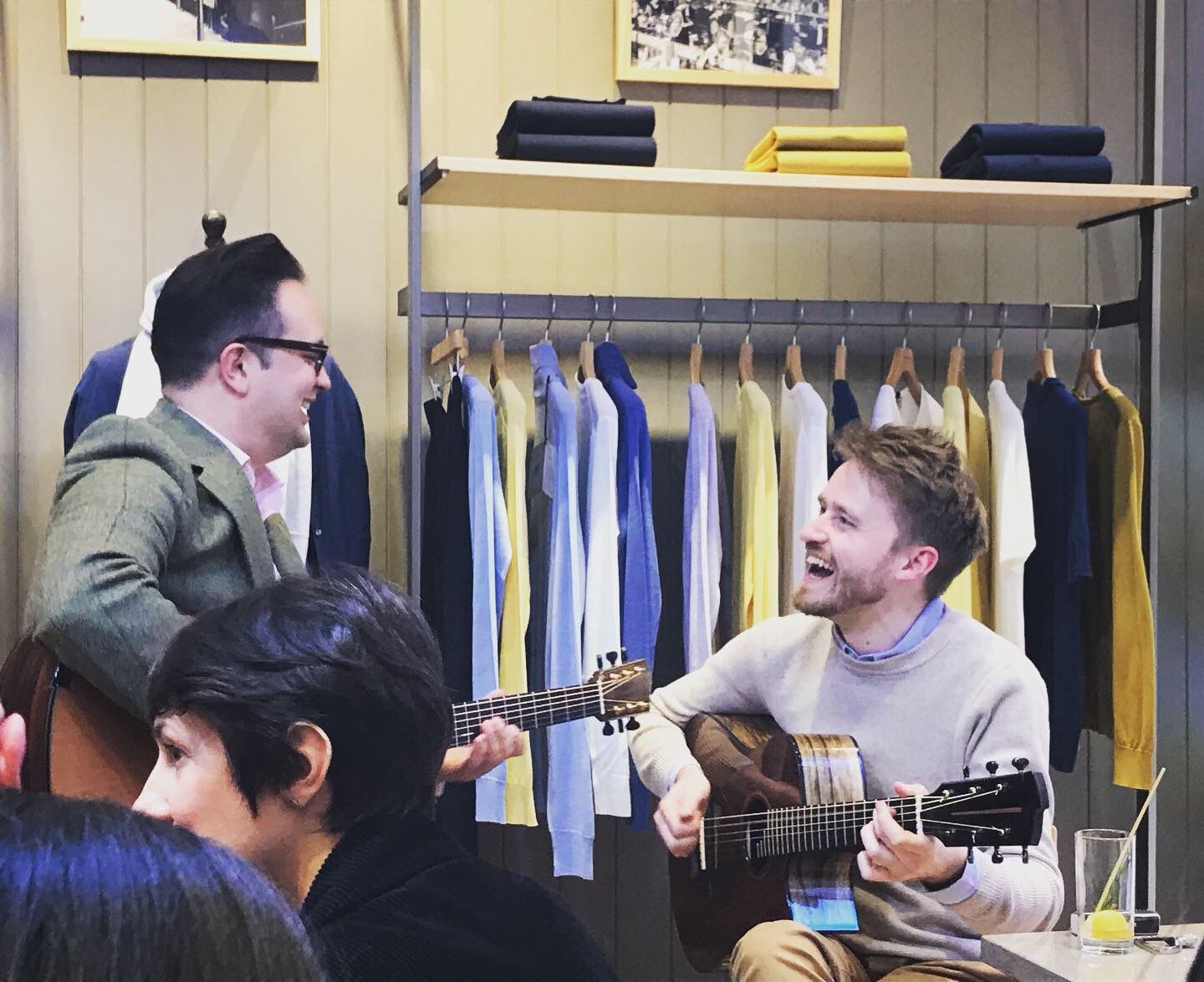 I also had the chance to play "Jupiter", Will's new Tom Sands Guitar. It's a small body 12-fretter with a new wood combo for me, Black Limba on the back and sides and Redwood on the top - very nice indeed! 
I look forward to catching up with Tom and Will (and Daisy, not pictured but definitely there!) again very soon. BTW the John Smedley stuff is absolutely gorgeous. As Billy Idol himself said, "It's a nice day for a light sweater, it's a nice day for a cardigan!" and I have to agree.
Until next time
Stay tuned
MDW