In amongst The Blue Guitars I found a trio of exceptional brown guitars and in a relatively quiet moment in amongst the azure mayhem I managed to film them.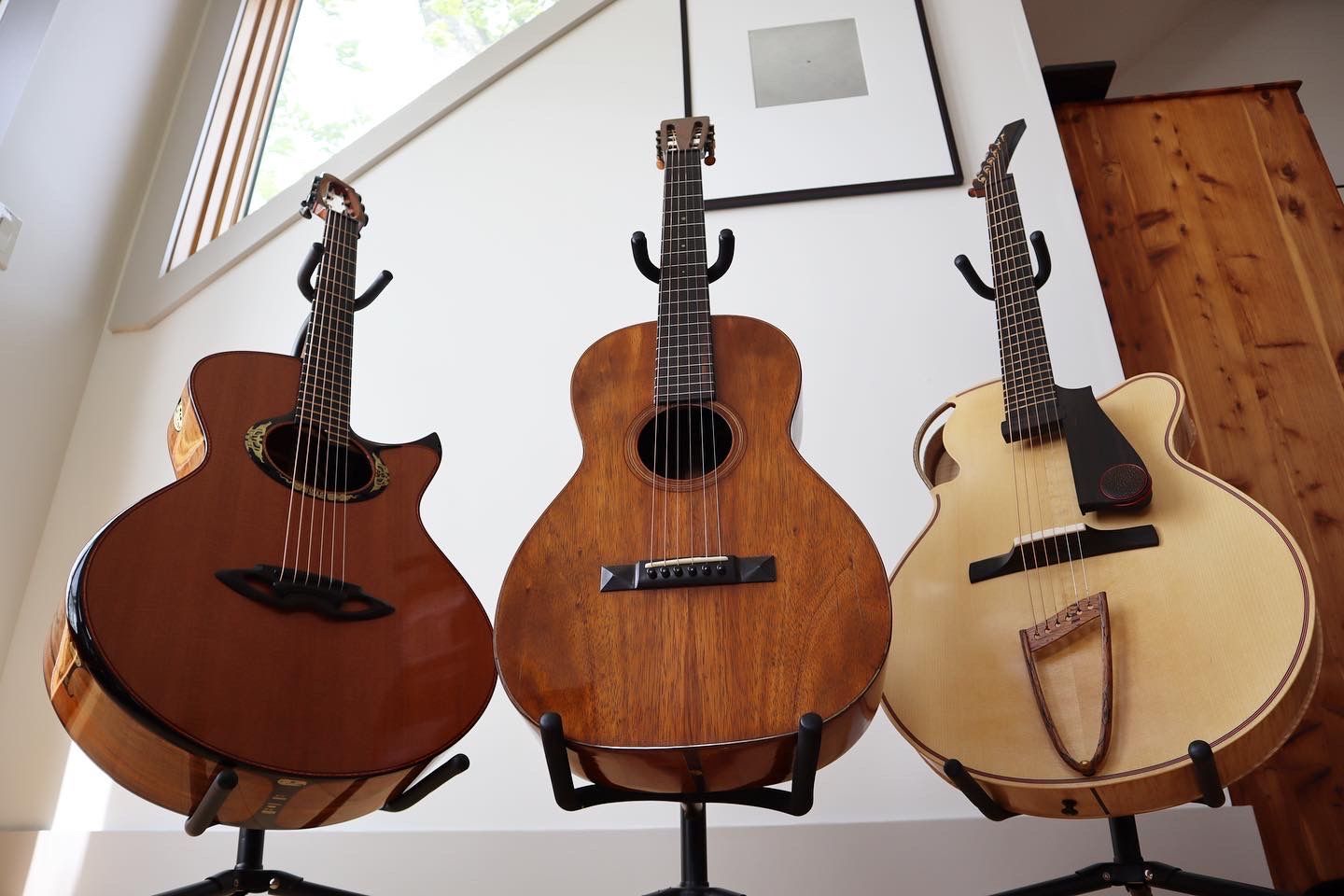 Just look at them!
Here is the first, a sumptuous Casimi Guitars C2 Signature in a rare and delicious wood combination of pernambuco and redwood. Hot damn!
Check out the video below to hear the beast in action.
Until next time, stay tuned!
Michael