It was a real pleasure to talk to the irrepressible Bob Bakert in an interview for Jazz Guitar Today alongside jazz guitarist extraordinaire Ted Ludwig!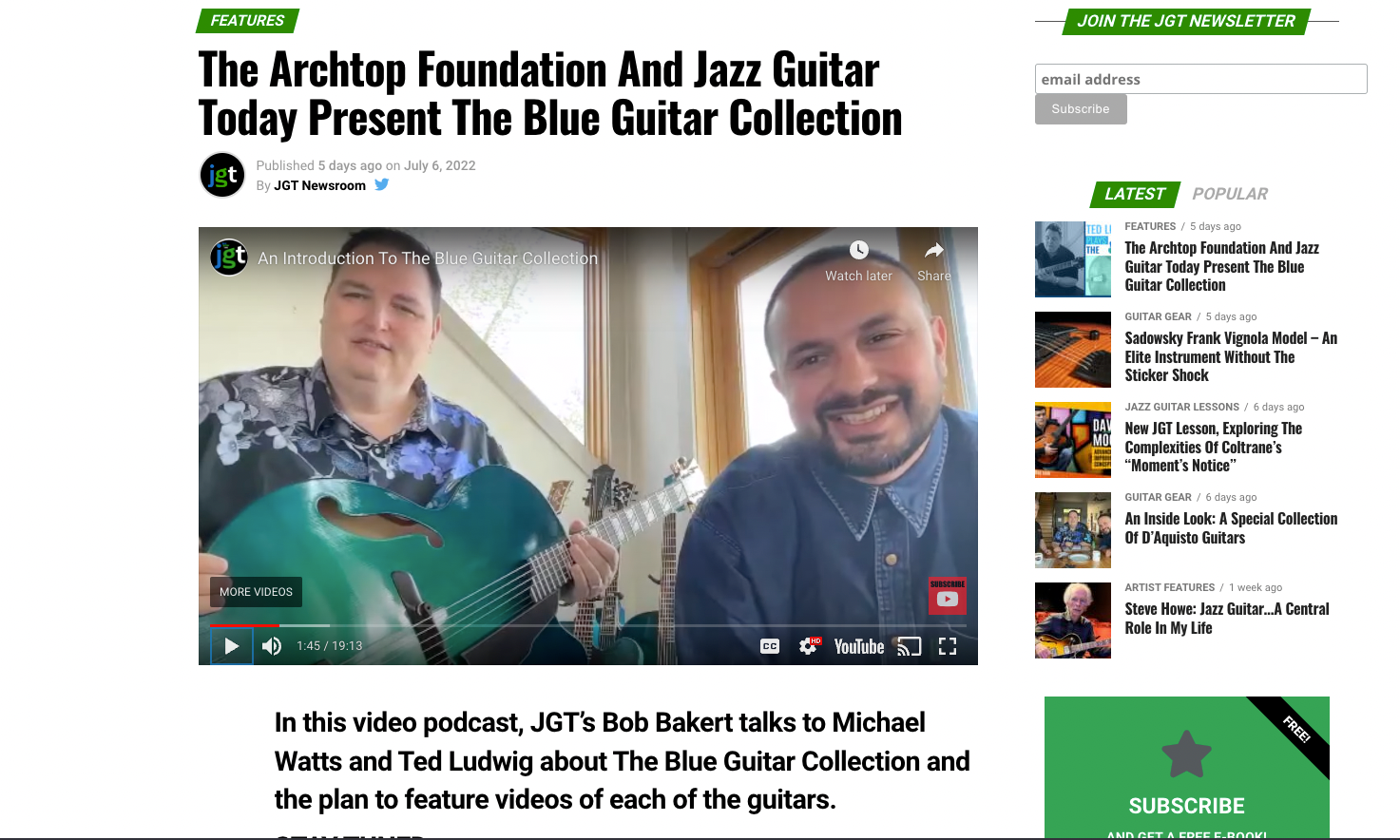 We spoke at length about our experiences with The Blue Guitar Collection so far and the plans of The Archtop Foundation in the months to come. 
Here's the interview in full - I hope you enjoy it!
Until next time, stay tuned!
Michael
PS - Don't worry - despite there having been a lot of Blue Archtop content recently there will soon be a return to light brown flat-tops very soon - major news incoming!