The name Ciaran McNally may be a new one to many of you but this young luthier based in Armagh Northern Ireland already has a huge amount of experience as an acoustic guitar maker having worked for both Lowden and Atkin guitars before striking out under his own name.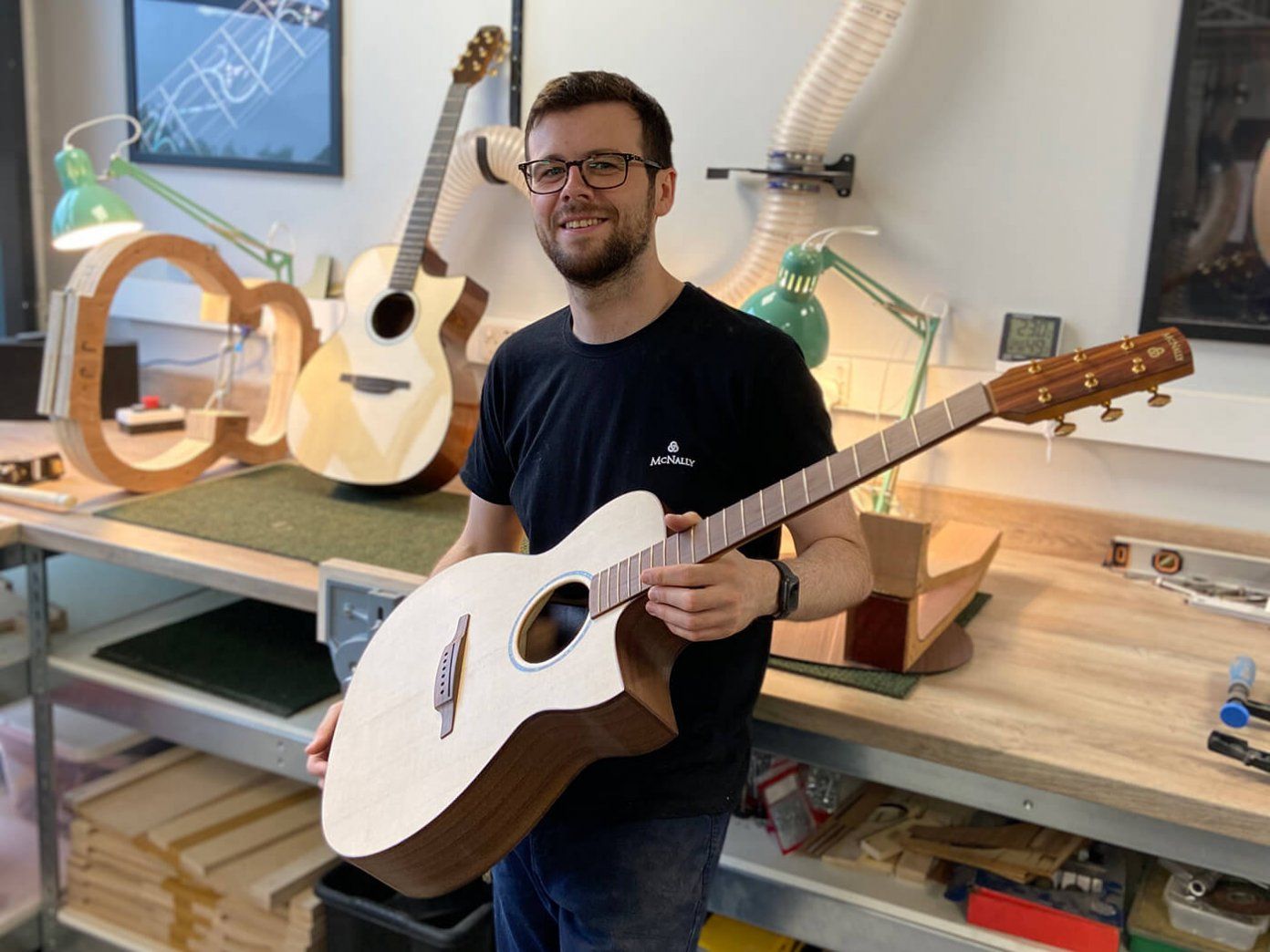 The annoyingly young and talented Ciaran McNally
I had reviewed a McNally guitar for Guitar.com some time ago and had been impressed so when Ciaran offered to send me an instrument to spend time with I was glad to accept.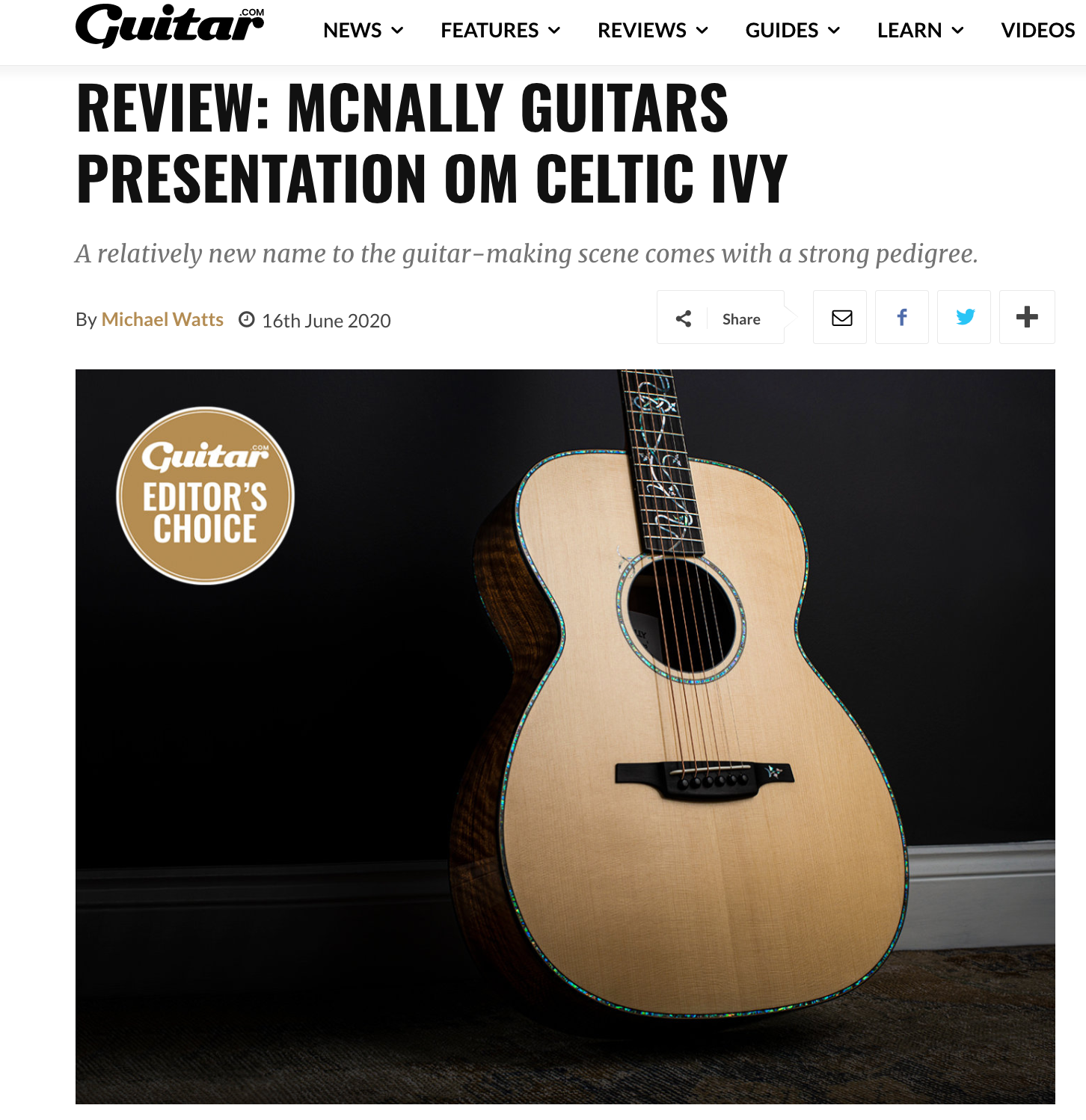 This guitar is also an OM  but this time in Sitka Spruce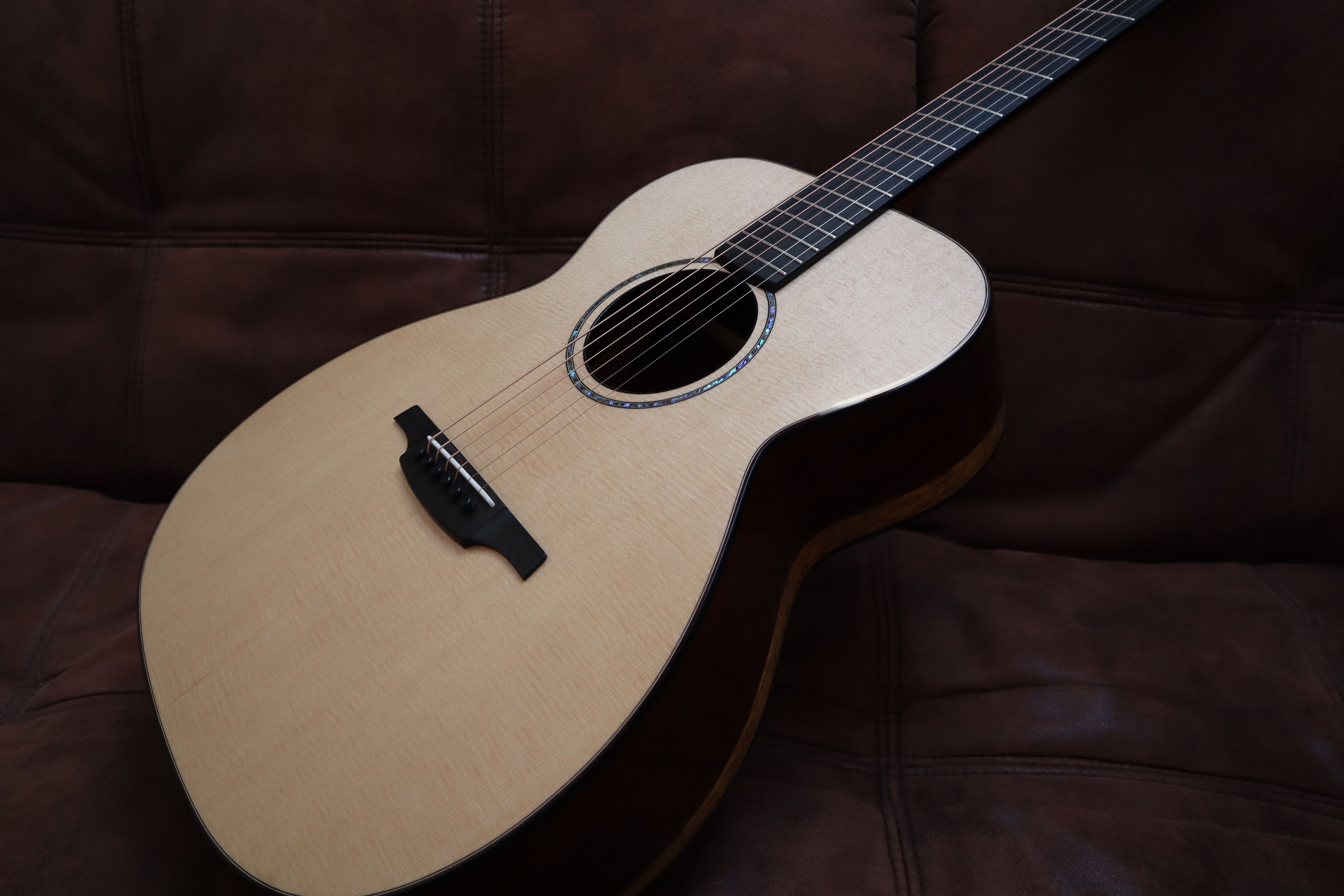 and Cocobolo with some lightly spalted sap wood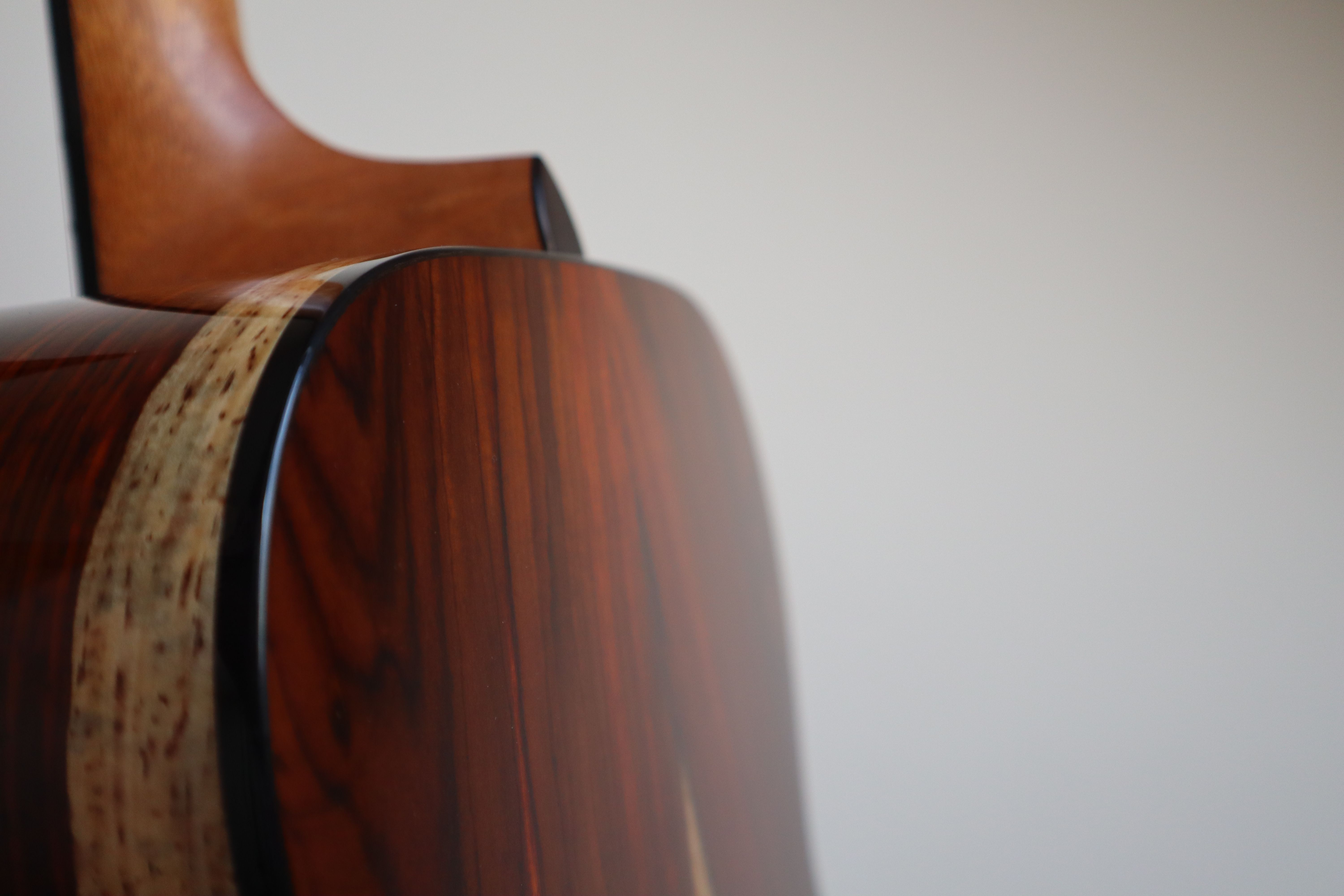 This is a massive departure from the sort of voice I usually enjoy but there was a lot to like about this instrument.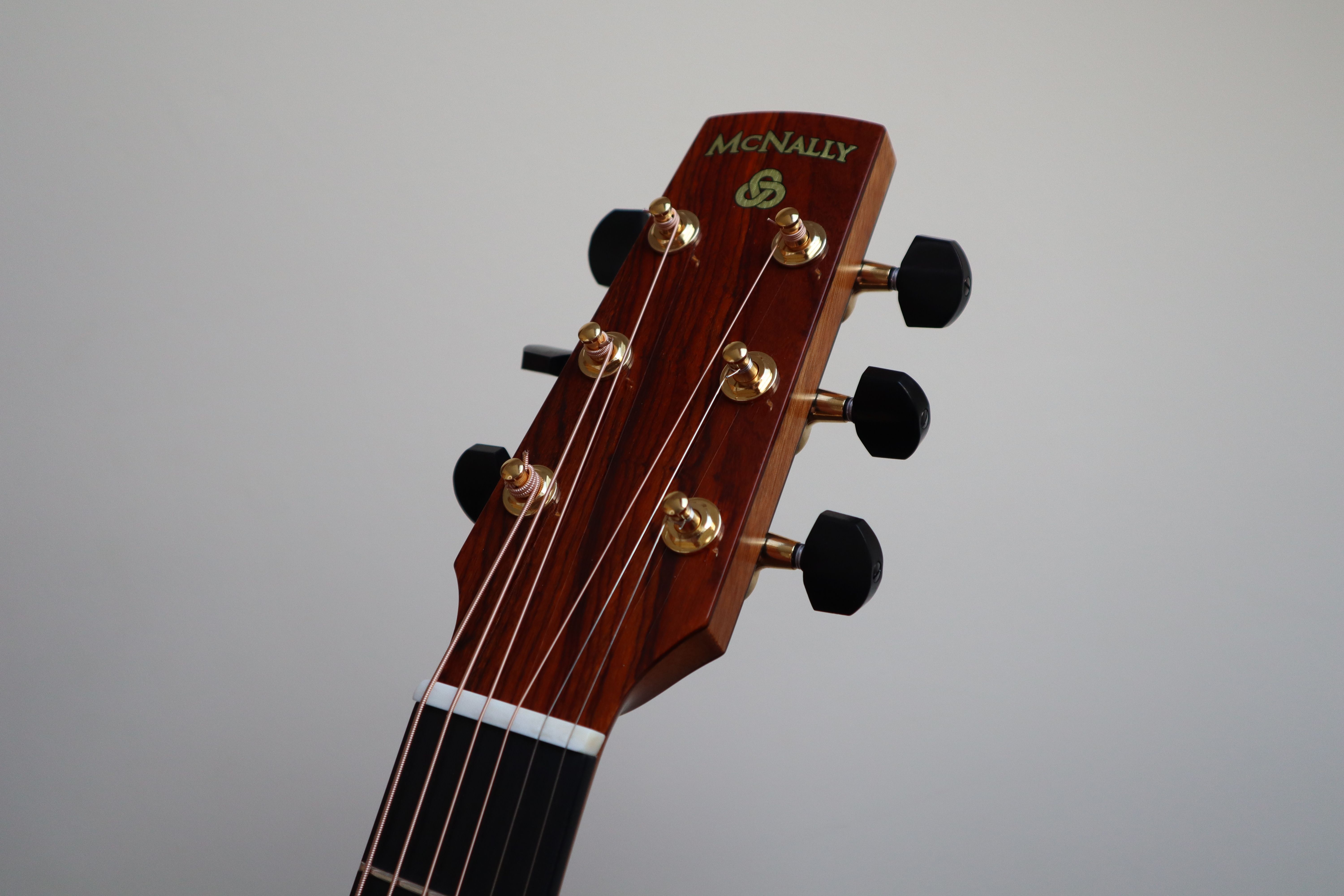 I share my thoughts more fully in this video
and you can watch a full performance of Between Streets too!
Until next time, stay tuned!
Michael