This is a question I am often asked - how much does the signature style of a guitar maker differ? Well, I just filmed two instruments by Rosie Heydenrych of Turnstone Guitars with contrasting personalities that still retain the Turnstone signature sound and response.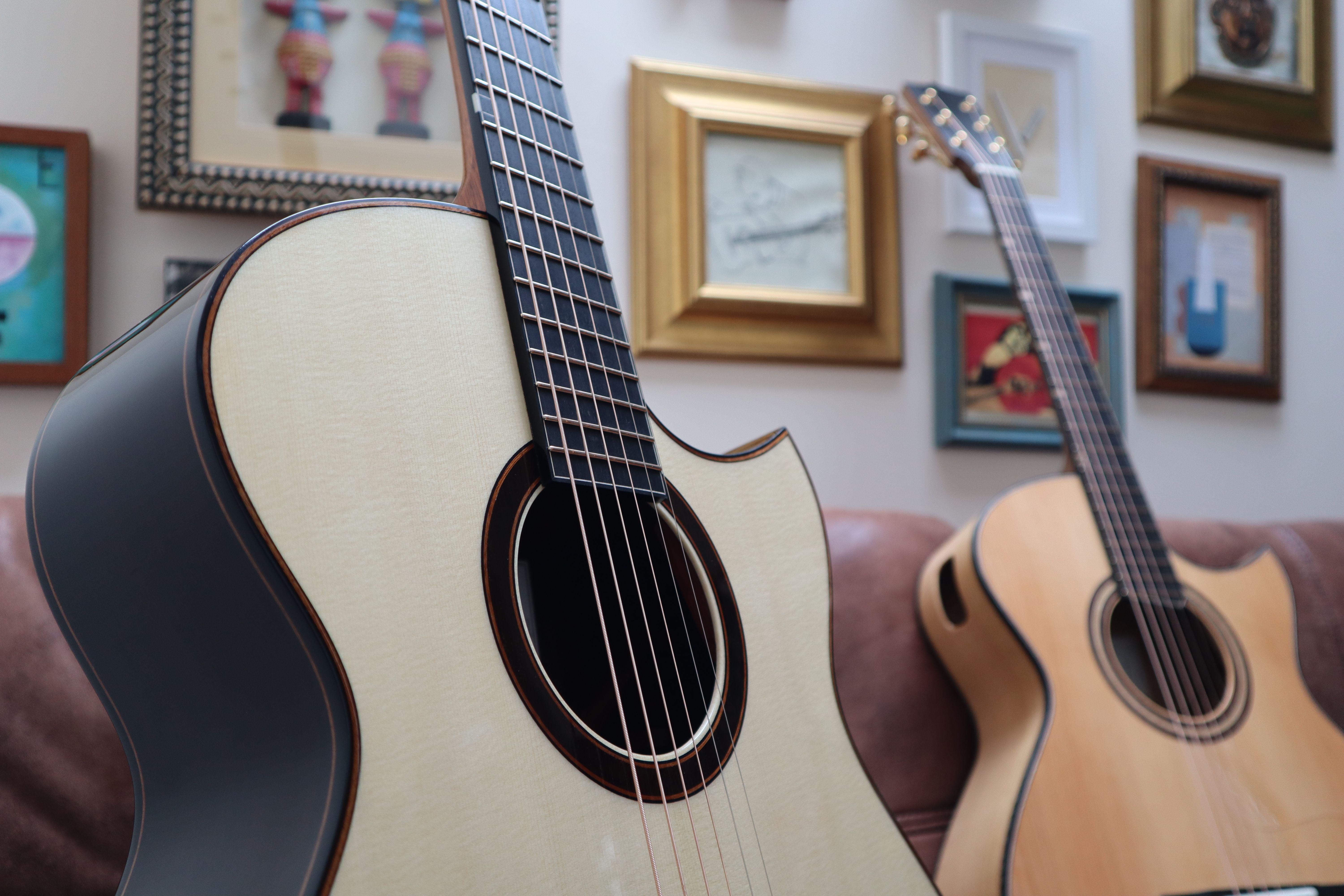 Just look at these two!
As you might expect from Rosie, there are some interesting woods in there too!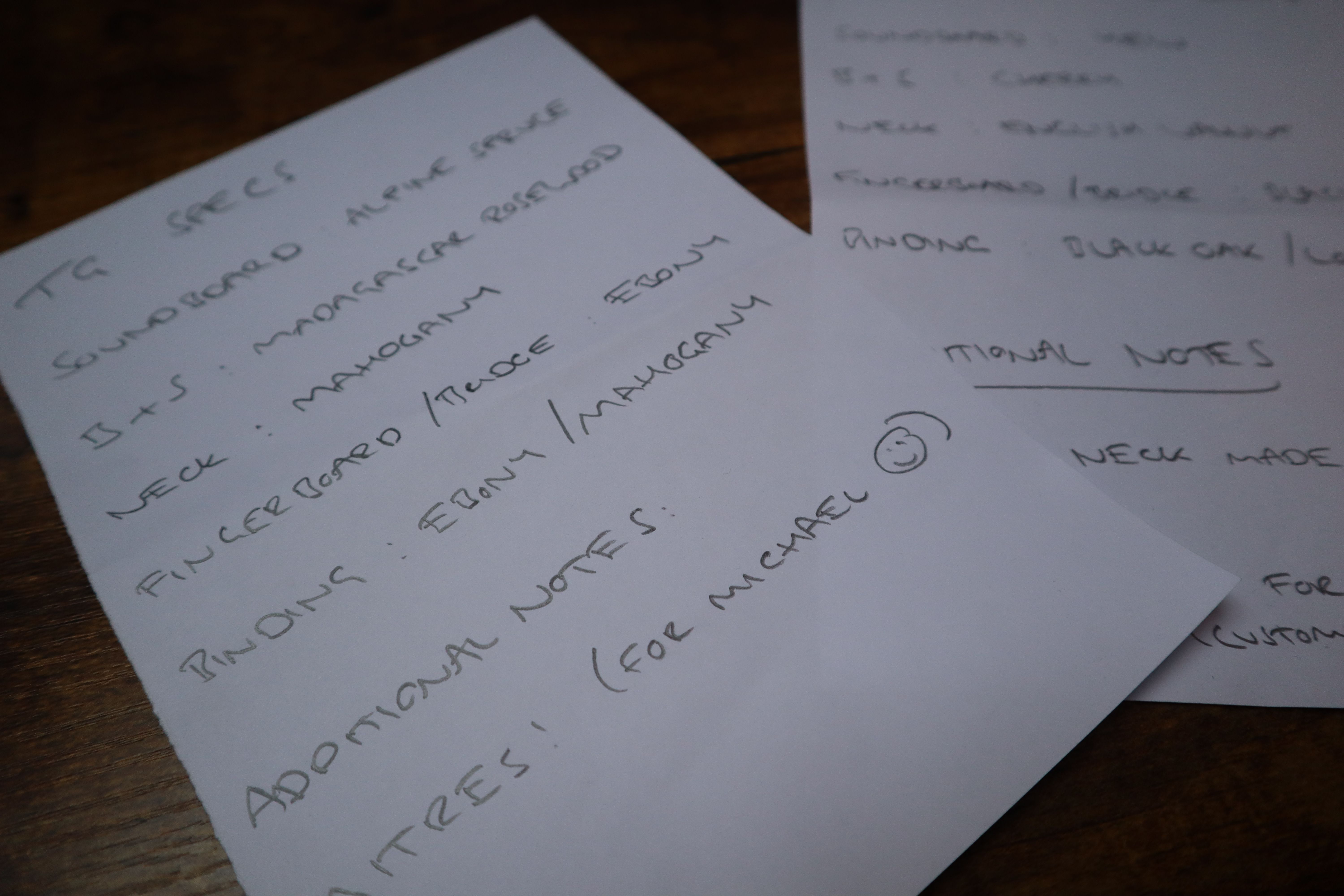 Always handy to have a spec list...
Here we have the largest Turnstone model, the TG in Madagascar rosewood and Alpine Spruce and a very custom 12-fret TM model in Cherry and Yew. As ever, a huge amount of love and attention to detail has gone into these instruments and it was almost as much fun taking pictures as playing them!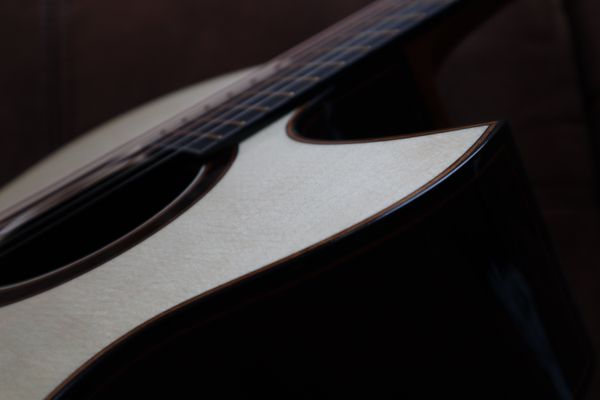 An Elegant sweeping Florentine cutaway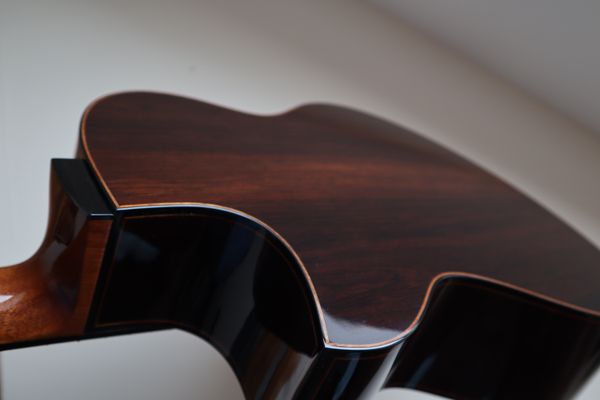 A frankly stonking set of Mad Rose on the back and sides!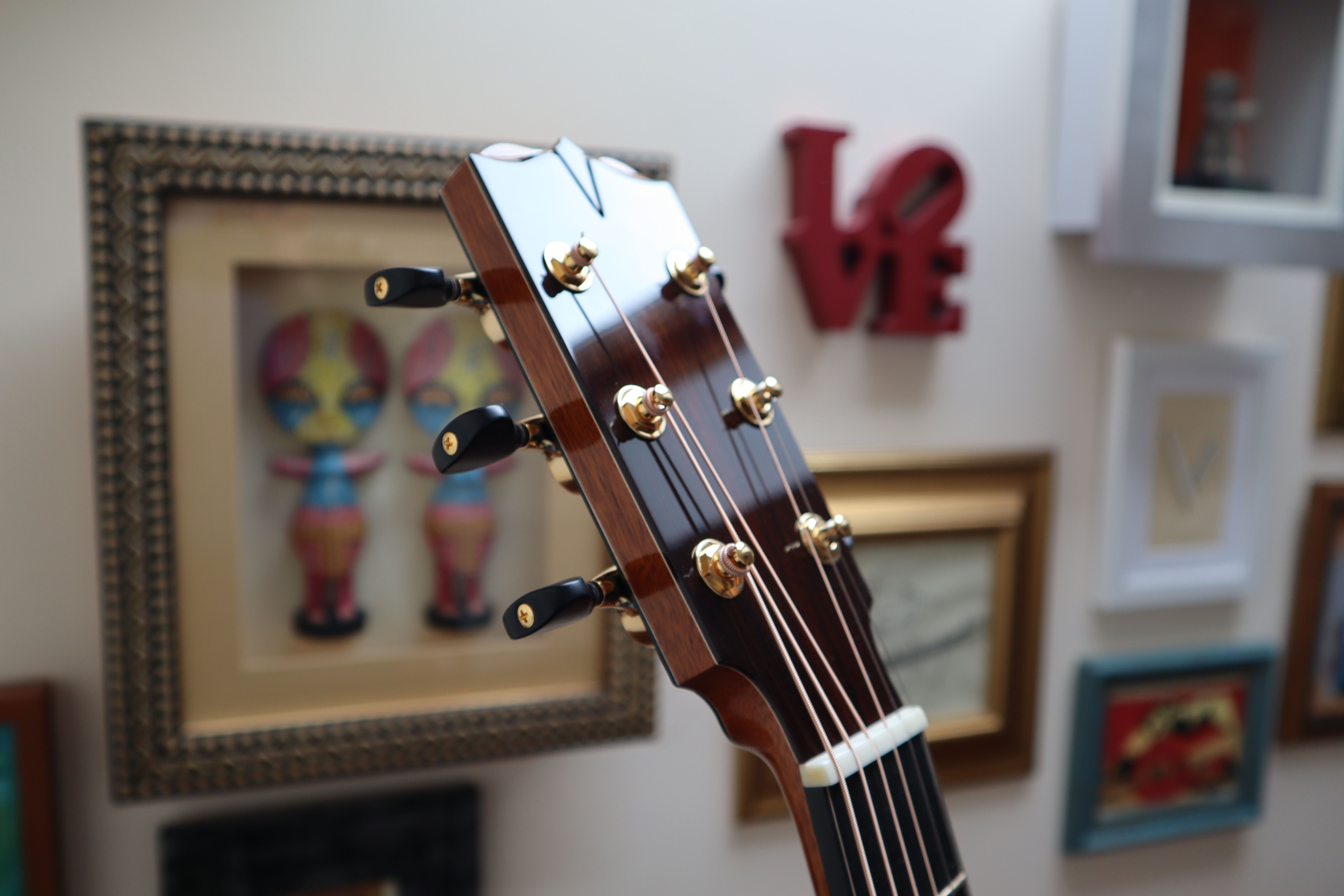 The Turnstone headstock with Gotoh 510s - My personal favourite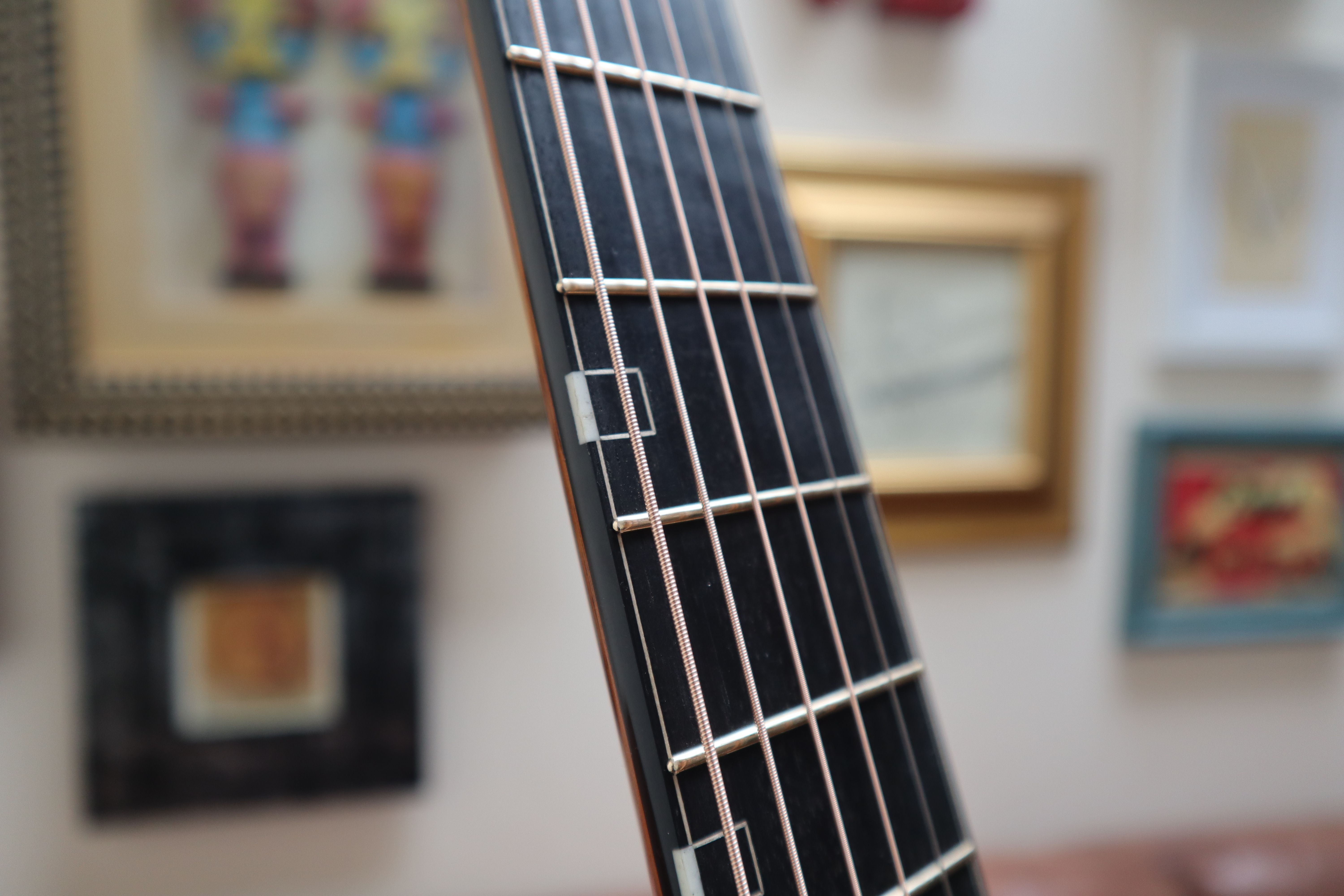 Look these position markers - I really like this new design!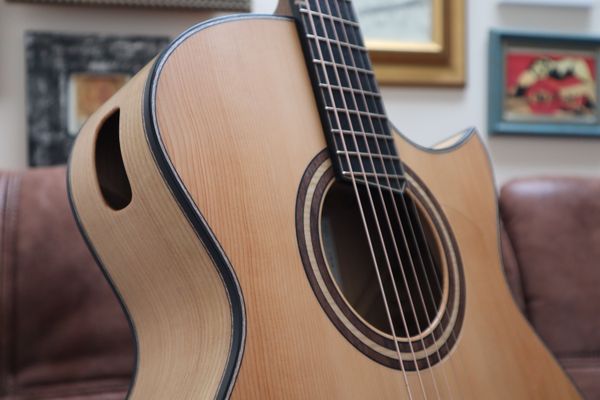 Here's the TM - The movement in the grain on both woods is very beautiful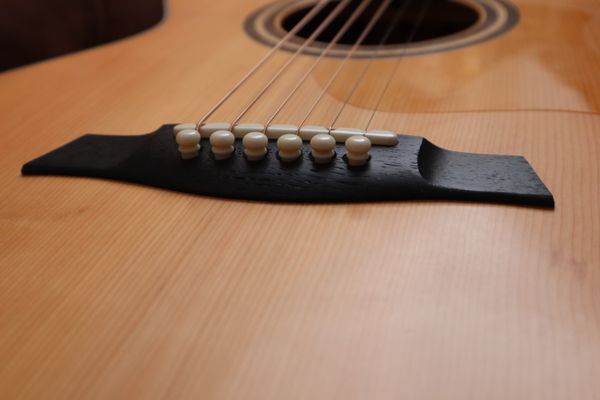 Not just for English long bows - Yew makes for a lively soundboard too!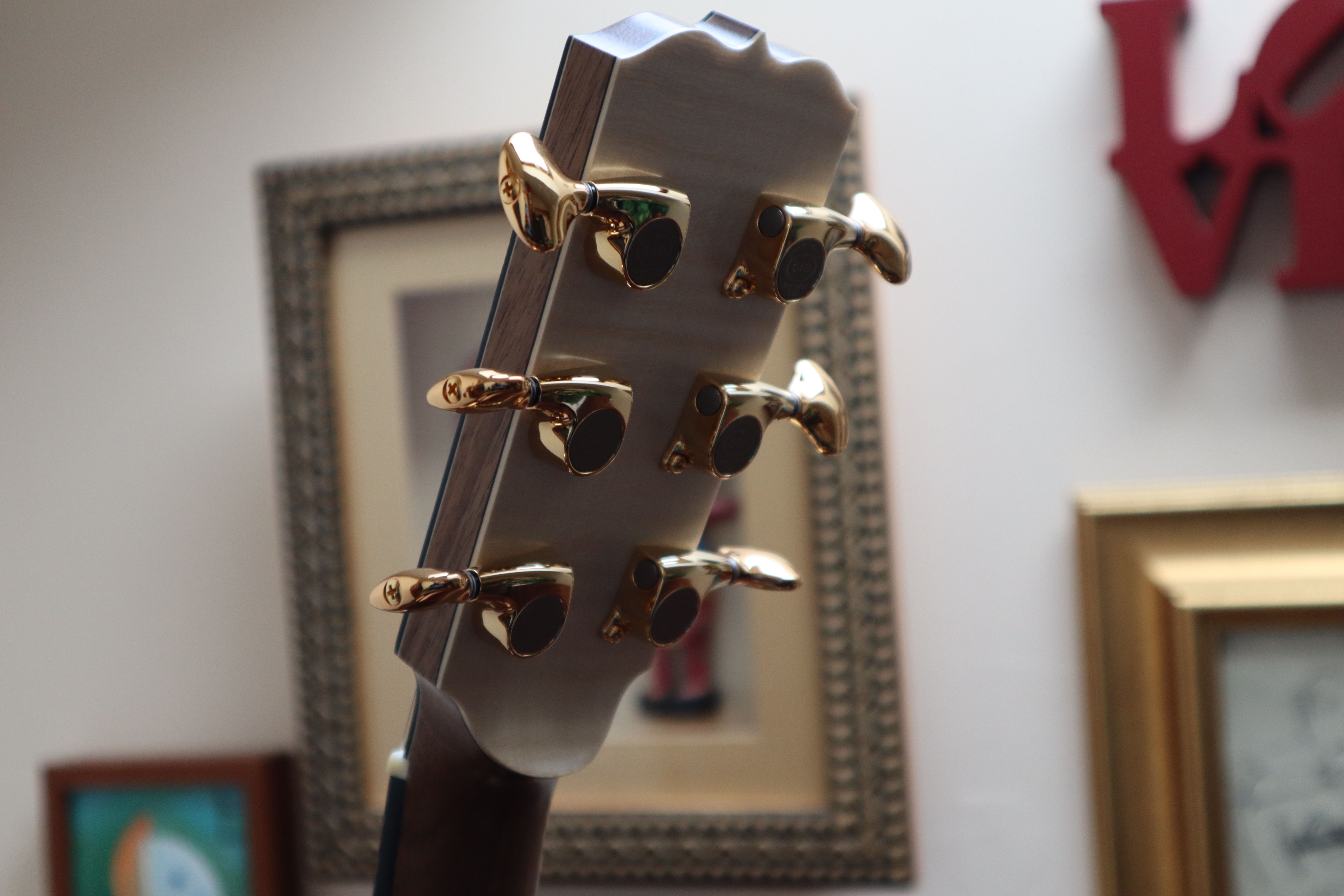 A frankly edible headstock reverse veneer of sycamore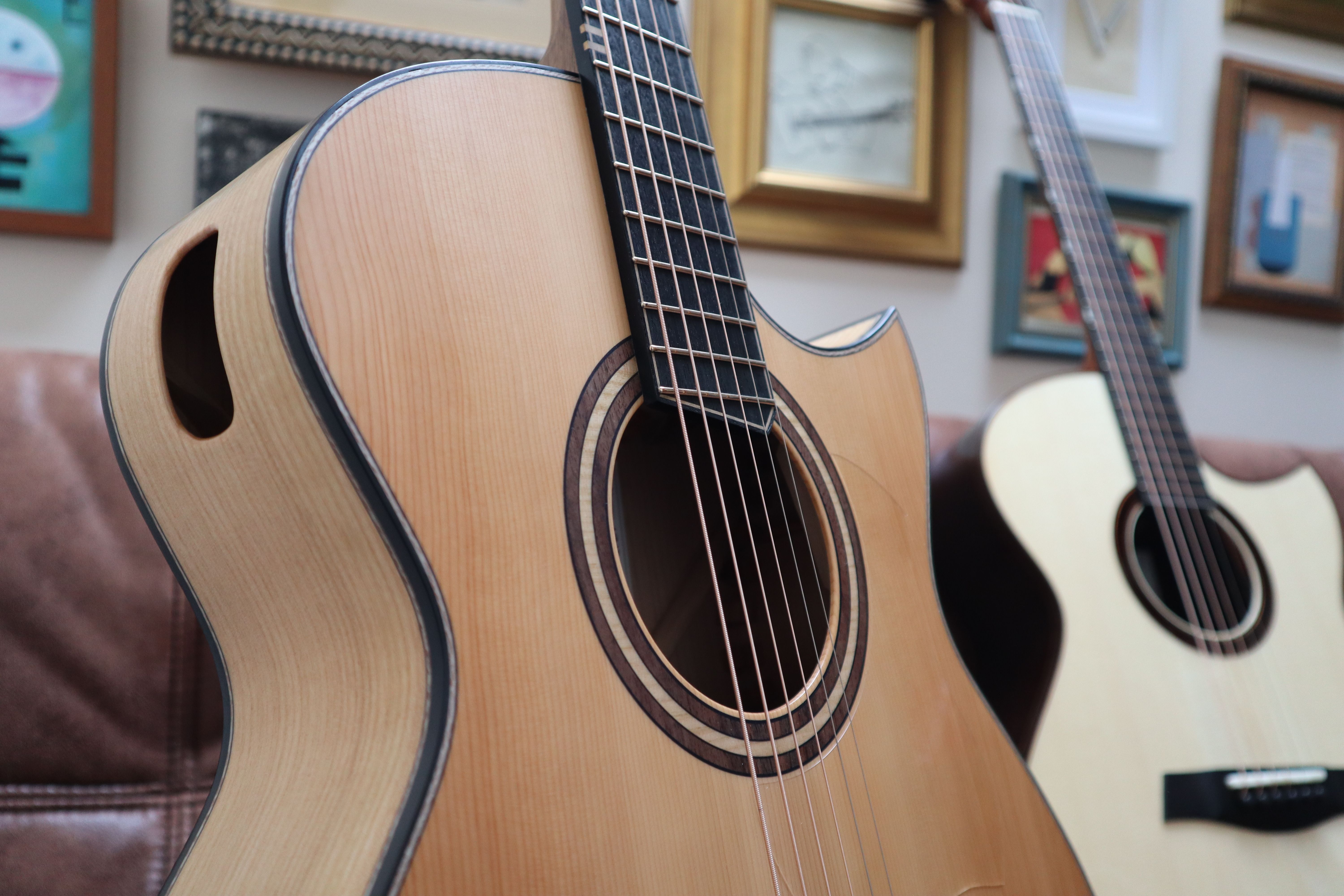 Two very different, very lovely guitars
But enough of this, you want to see them in action and I can't blame you. Here you go - how different can two guitars from the same luthier be? Listen closely and then you can tell me!
Here's the Mad Rose TG
And here's the custom TME in Cherry and Yew
Answers on a postcard.
Until next time, stay tuned
Michael