Long-term readers will be well aware that I need very little excuse to spend some time with a Turnstone guitar. As such I was very happy to be asked to review one of Rosie Heydenrych's E series (all English woods for the uninitiated) for Guitar.com!
You can read the whole review by clicking the pic below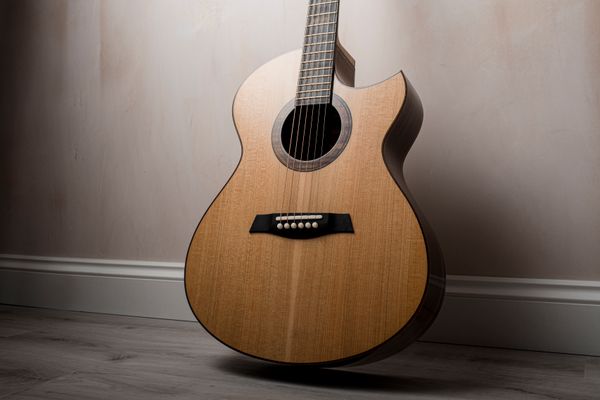 Just look at that... Photo Eleanor Jane
And here's the accompanying video to pique your curiosity - it was filmed at my home with a matched pair of Gefell M300s and no EQ, reverb or effects.
Until next time stay tuned!
Michael