Rosie Heydenrych of Turnstone Guitars can always be relied upon to bring me something I've never played before and in this case it's a gorgeous TM model in the fashionable Bearclaw Alpine Spruce but also, apple!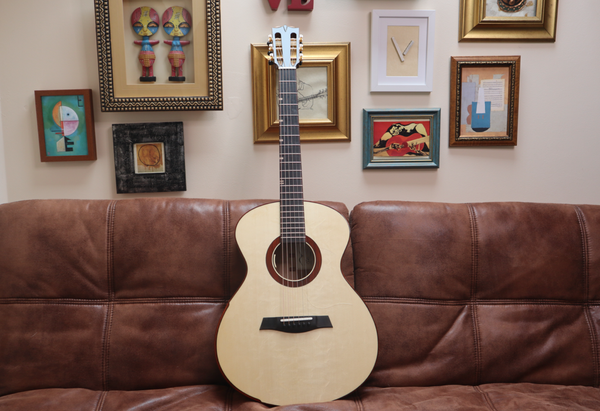 And why not? Apple, as I learned a few short hours ago can be a visually pleasing timber with some beautiful grain. It reminds me of one of my first luthier-made guitars, a Tamar by Brook Guitars in Devon. That was Red Gum (a Eucalyptus) with a cedar top. It's good though isn't it? That cocobolo binding really pops too.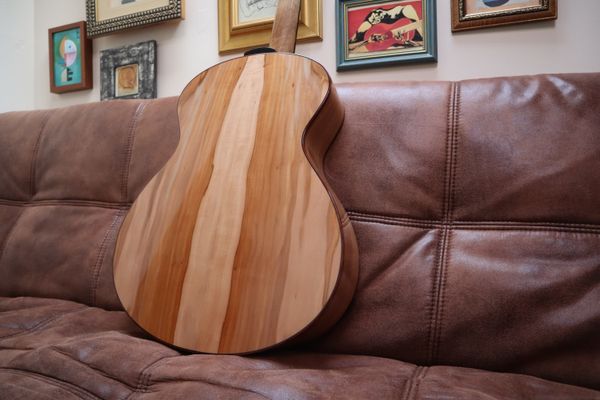 Somewhat unusually for a 14-fretter this guitar has a slotted headstock to provide sonic and haptic joy to the player as well as the gentle challenge of changing strings without too many puncture wounds. But where's the fun without the danger?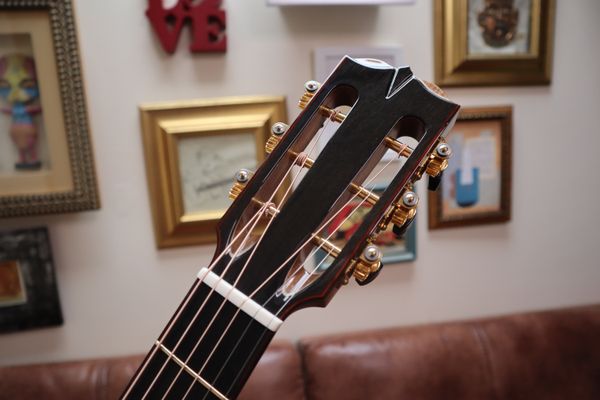 There are some other lovely touches like the Kathy Wingert style mini bevel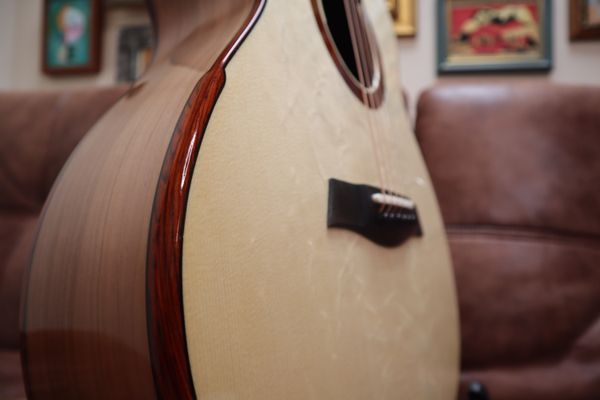 And the recurve neck heel, all the rage amongst the hep cats of modern Japanese luthiery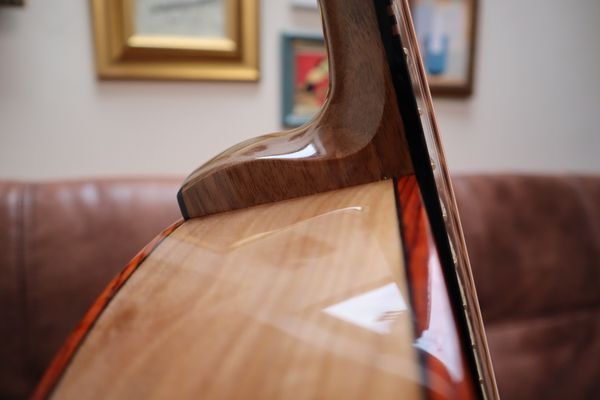 This is my first sighting of the design from a UK luthier.
Of course none of this matters if the guitar doesn't work as a musical instrument and in this case Rosie has created a warm, engaging and thoroughly joyful instrument which I really enjoyed spending time with. You can see it in action in this latest instalment in the demurely titled Michael Watts Plays... series. 
Until next time, stay tuned!
Michael