I have had the pleasure of playing several beautiful Taran guitars over the years but one model has been on my list for a while - The Oreval. This is Rory Dowling's biggest guitar and I was intrigued to find out how he'd approached the challenges inherent in the creation of a larger instrument.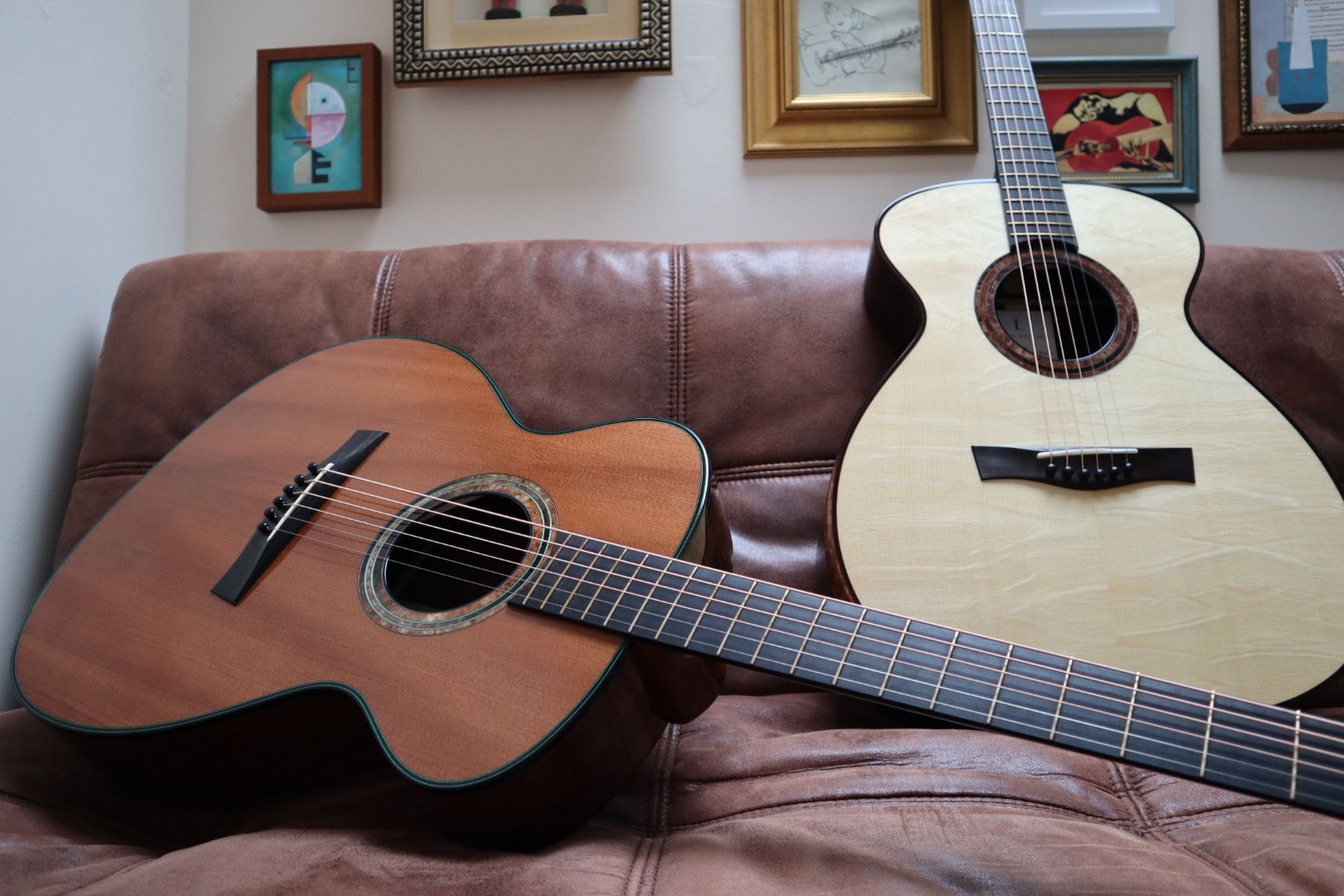 I was very happy to hear that not only had Rory recently completed two examples of the model made (intentionally, I should stress) with very different personalities, but he was also keen to send them to me! It would have been churlish to decline...
A few days later two bloody great boxes arrived containing a pair of very beautiful instruments, the first of which was a high power thunderer in African Blackwood and bearclaw Swiss Spruce.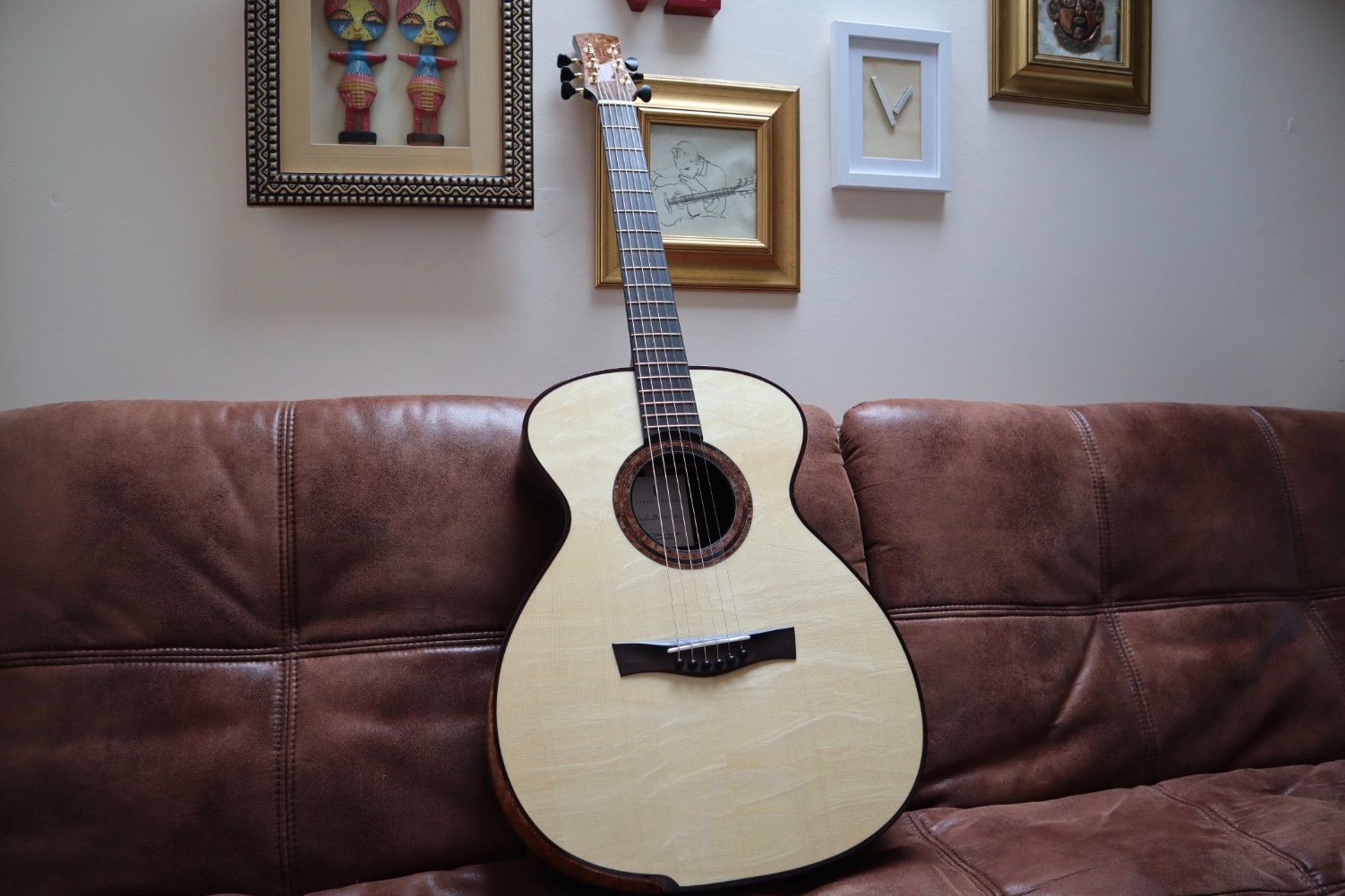 Big Guitar - Big Sound
You can check it out in this video
The second Oreval was a shimmering fingerstyle creation in redwood and claro walnut with added soundport!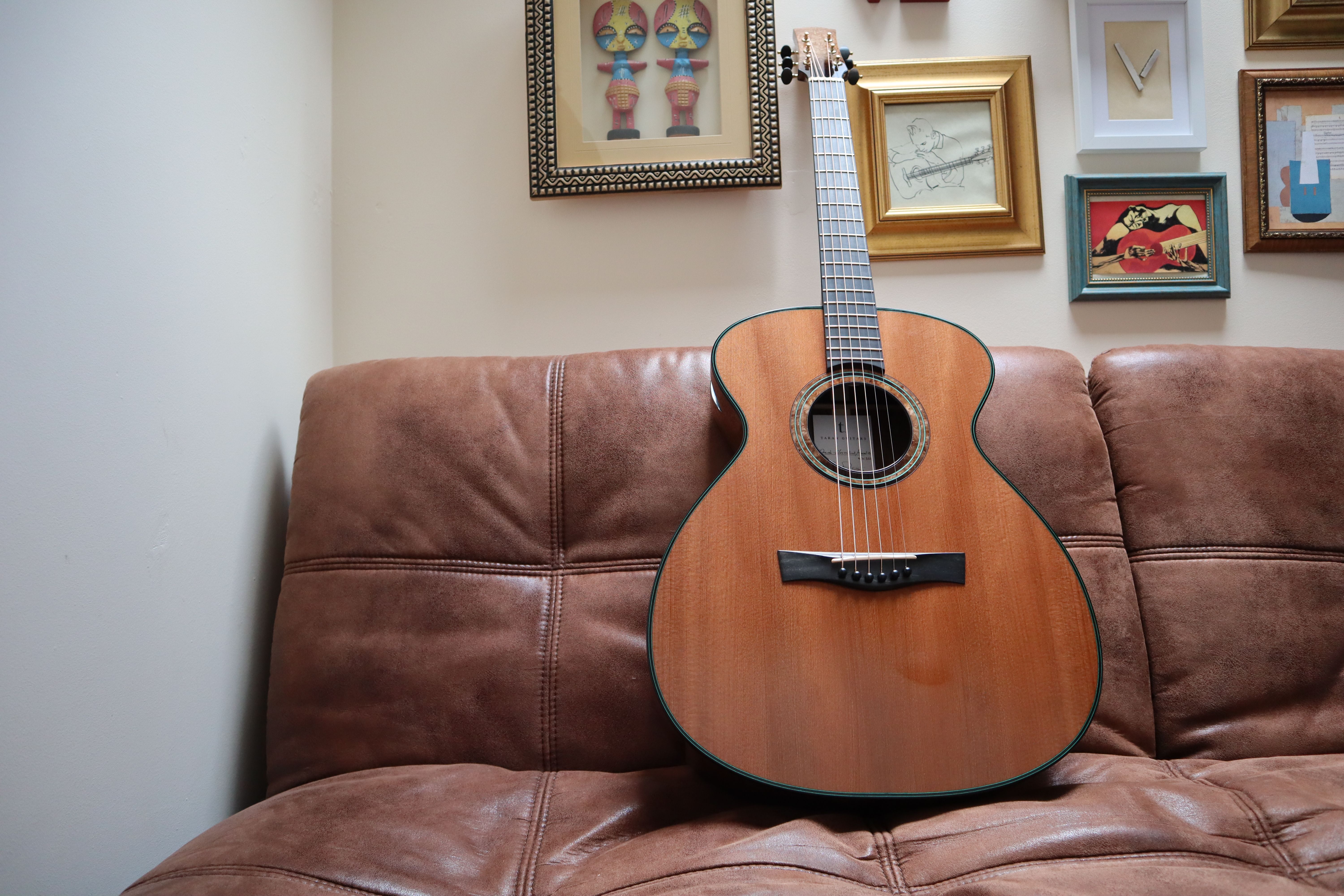 Redwood - Sibilant
This is a wonderful example of a redwood guitar tempered by claro walnut. You can watch it in action in this video.
I'll be sorry to have to return these guitars but they both have good homes to go back to. Thank you so much to Rory Dowling for the loan of these beautiful instruments and, as ever, for the love and attention that went into their creation. It's very inspiring.
Until next time,
Stay Tuned!
Michael