Chatting with Colorado super luthier Michael Bashkin is one of life's great pleasures and I was looking forward to spending quality time with the man himself in Berlin next week. As you'll be heartbreakingly aware by now, that won't be happening. But, and it's a big one, Michael and I will be having a transatlantic chat over Instagram Live this Friday at 19:00 UK / 12:00 EDT.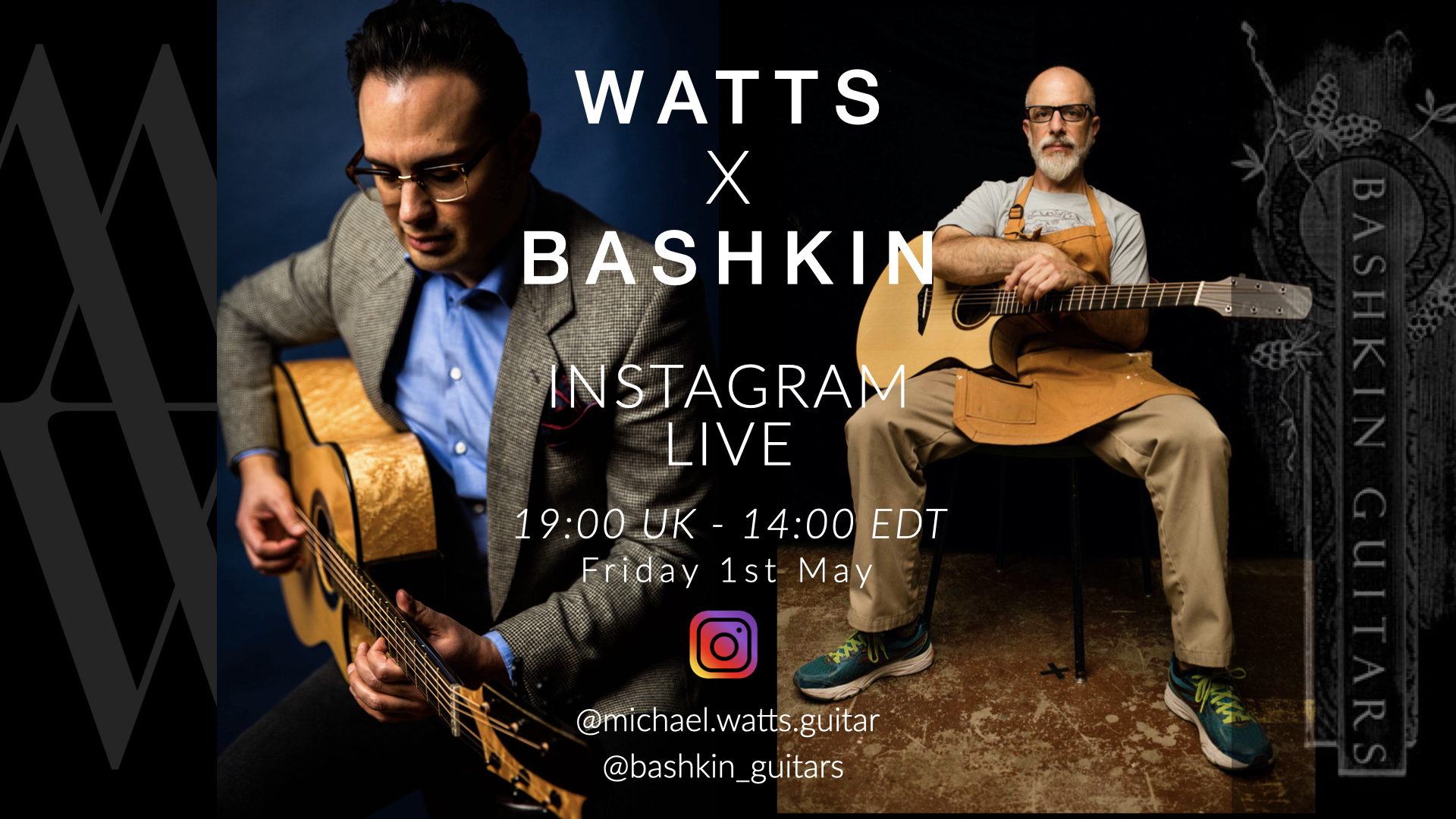 You can find us on instagram as @michael.watts.guitar and @bashkin_guitars  
We're throwing this open as a a Q+A session too, so tune in and get involved! We look forward to seeing you on the 'gram!
Until then
Stay Tuned
Michael