One of the guitars I was most looking forward to playing at the grand finale of the Holy Grail Guitar Show is a collaboration that I have been working on with luthier Thierry André of Quebec. This is he. As you can see, Thierry specialises in extraordinary art pieces that are also beautiful musical instruments.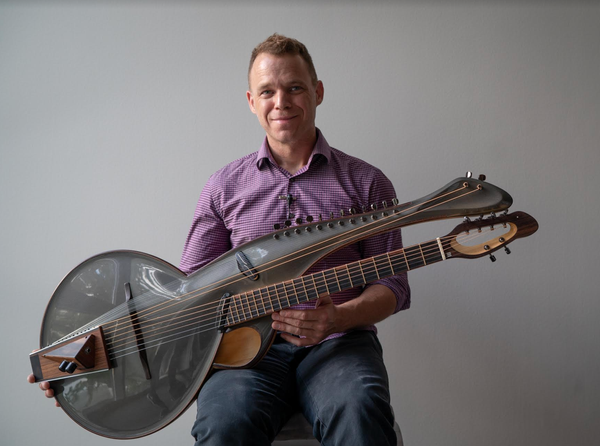 Photography - Nicolai Schneekloth
You can follow the creation of this guitar in a build thread on the AGF Custom Shop section which is where the cool kids hang out. In the meantime here are some gratuitous shots to whet your appetite.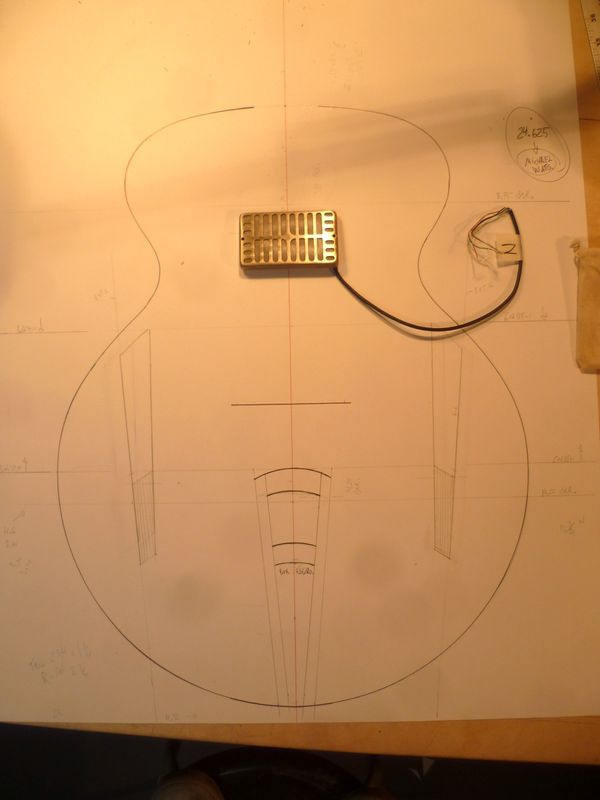 The initial blueprint - massive gold foil humbuckers are the way forward!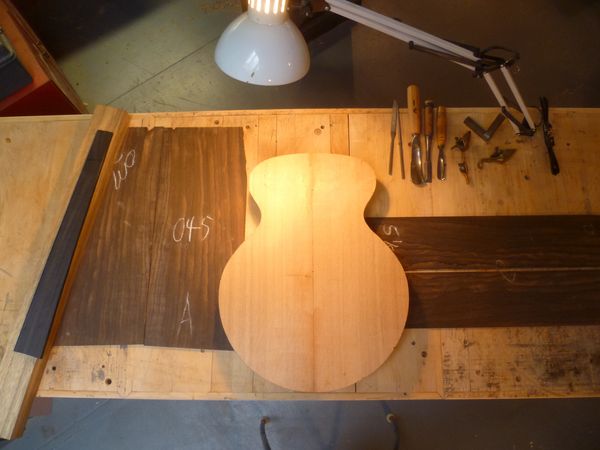 A collection of fine timbers... Read more the forum but if you can guess what you're looking at then I'll be very impressed!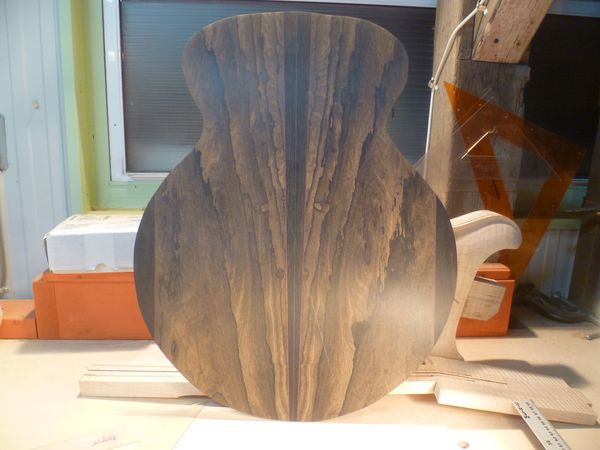 Mmmm... This stuff... Mexican...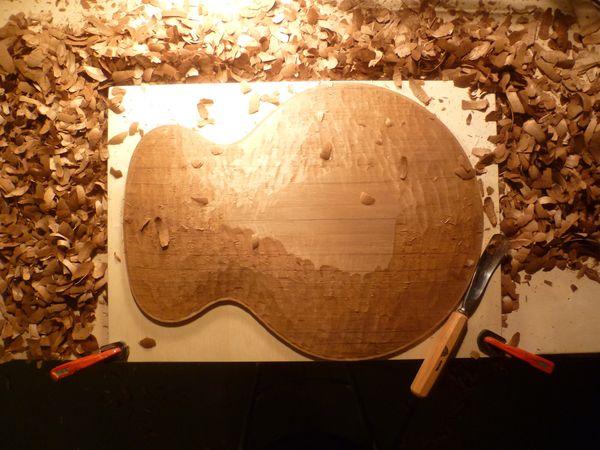 Carving an archtop is quite a process! Look at that!
The AGF (Acoustic guitar Forum) is easliy one of the best online resources for guitar related information in the world. I have been a member since 2008 and if you are reading this and haven't joined then I strongly suggest you do. 
Here's a quick video with more information!
Until next time
Stay Tuned
Michael