I spent a wonderful morning at ATB Guitars in Cheltenham this week and amongst the frankly superb (even for someone as jaded as me!) inventory I found this beautiful Gibson Super 400 from 1935, the first year of production.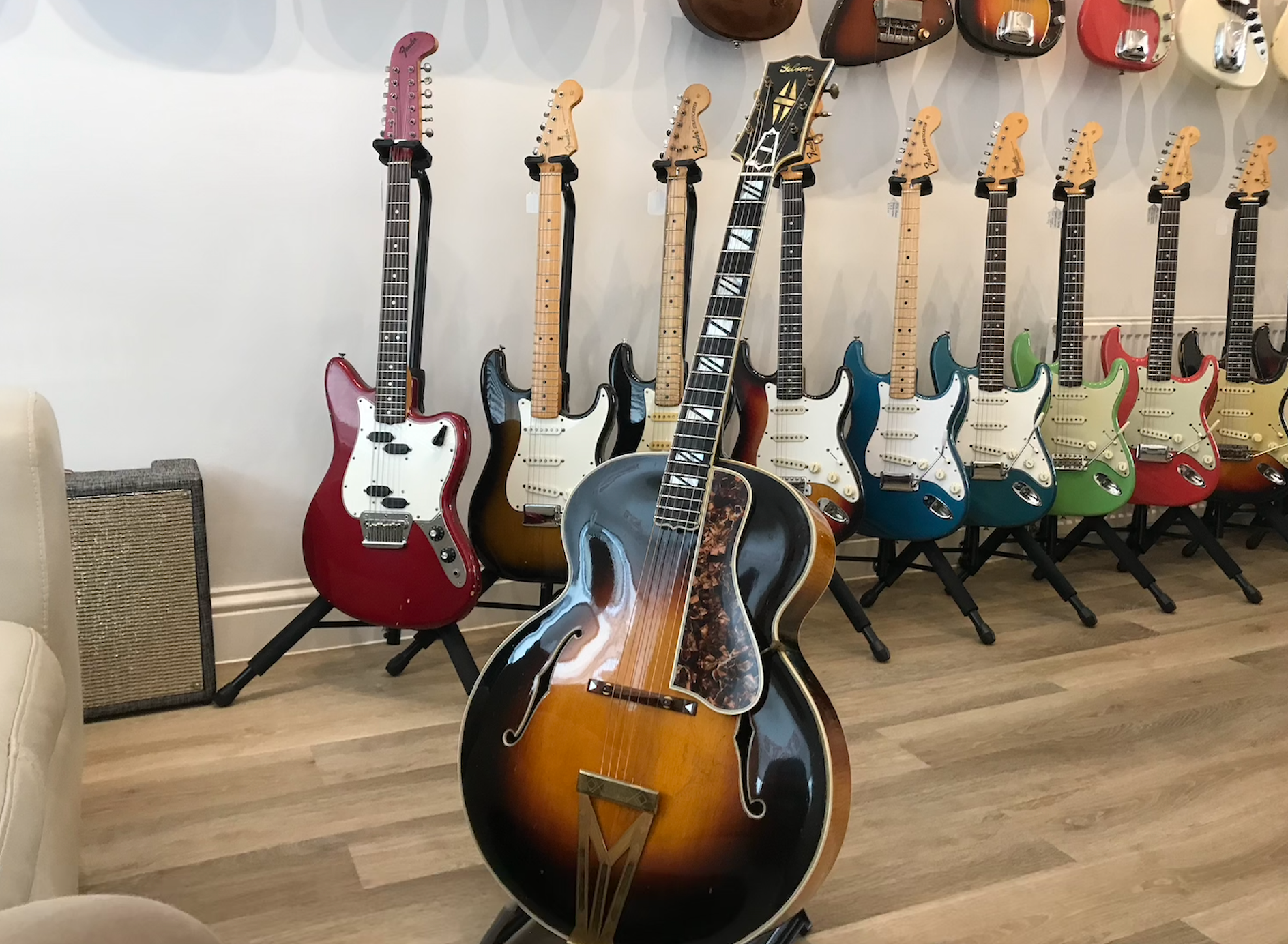 It feels like these things have been following me around of late, it was only a few weeks ago that I was playing another superb example in Phoenix Arizona.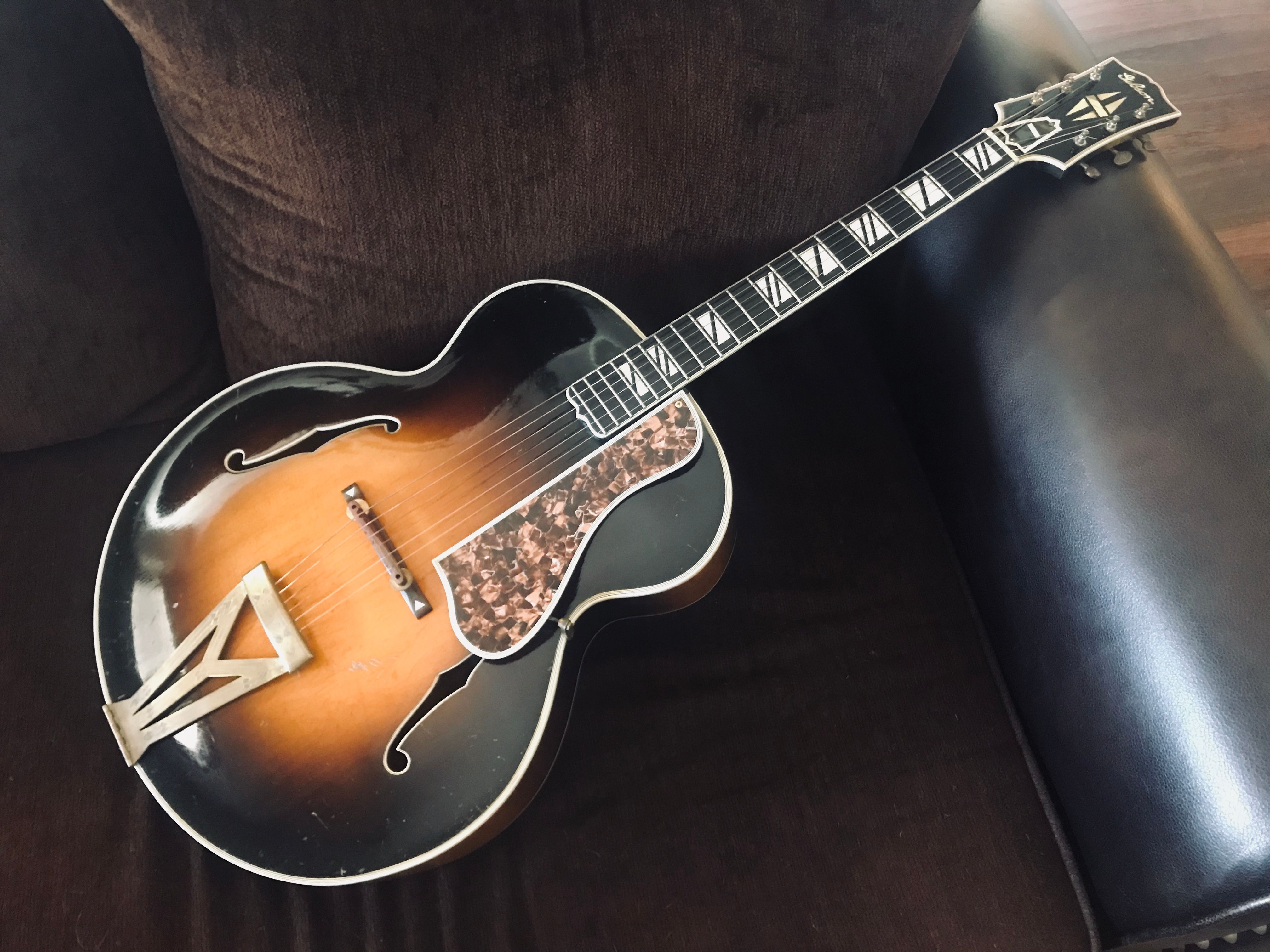 The 1935 Super 400 is my favourite version of that guitar. It's sweet and woody and everything I'd hope for in a vintage archtop. Sadly the playing style of the time demanded volume over nuance (sound familiar?) and so subsequent iterations had a longer scale and a less elegant waist.  
This was an informal visit to enjoy a cup of tea and hang out with ATB guitars head honcho Mike Long so I only had my rough and ready recording setup of a DPA 4060 and D:Vice pre-amp but I was still happy with the results!  Check out the video below!
If you have a guitar you'd like me to play for this series then please do get in touch. To learn more about my work please visit my website.