I've really been enjoying writing for The Guitar Magazine, it's given me the chance to try some amazing kit that might have passed me by otherwise. In fact, some of it has been so good that it's made its way onto my pedal board on a permanent basis...
This month several of my reviews hit The Guitar Magazine's website and I'm happy to share them with you right here! First up is this lovely pair of Taylor 614's in Maple. It was my first proper experience with Taylor's new V-Class bracing and I was very happy to get the chance to satisfy my curiosity! click on the images to go straight to the reviews!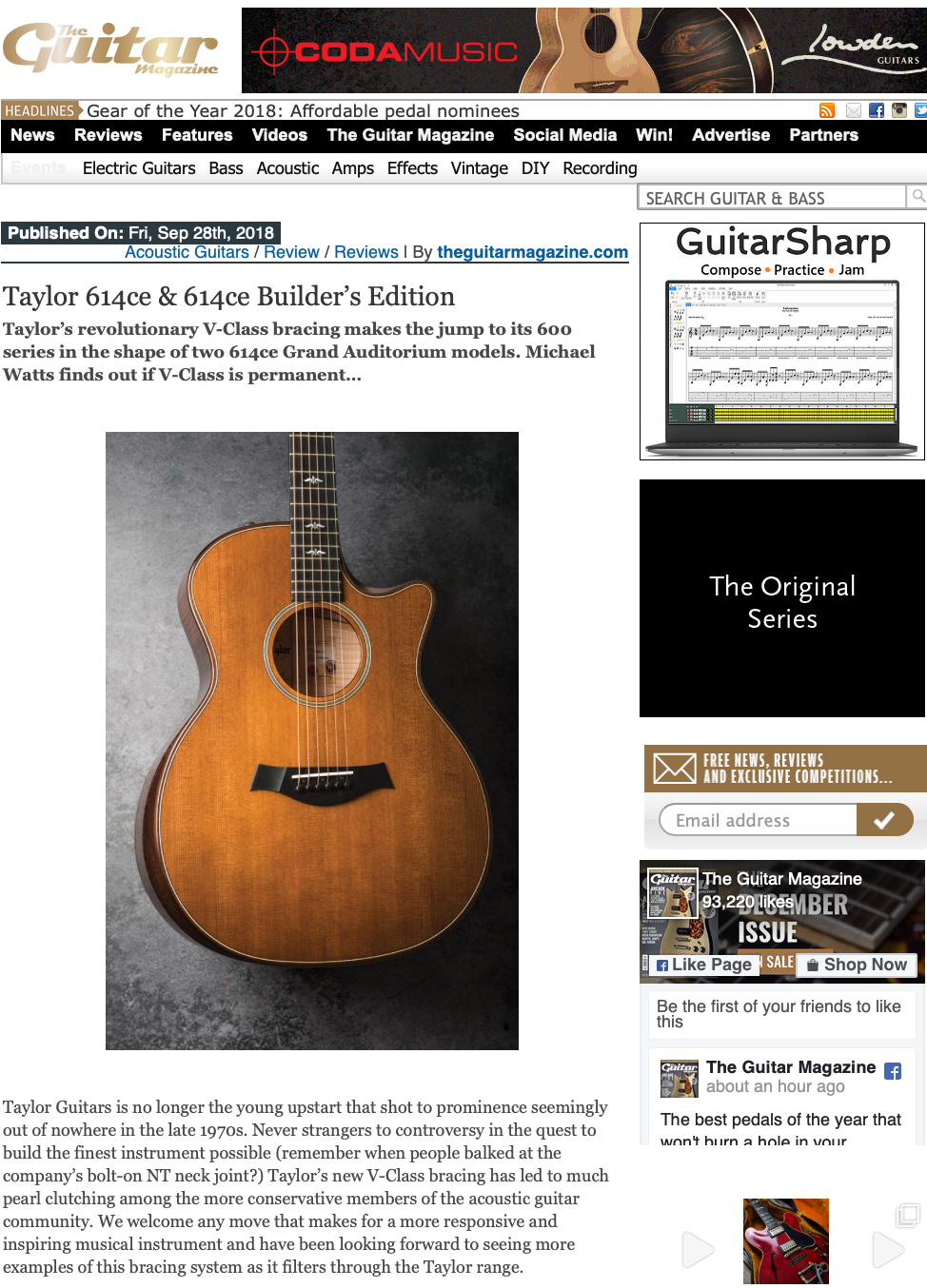 Next is this wonderful Martin D41 Re-imagined which I had heard a lot about from various trusted sources. This new model has a very vocal following and now it's easy to see why. It's a beast! Anyone looking for a serious dreadnought should give it equally serious consideration...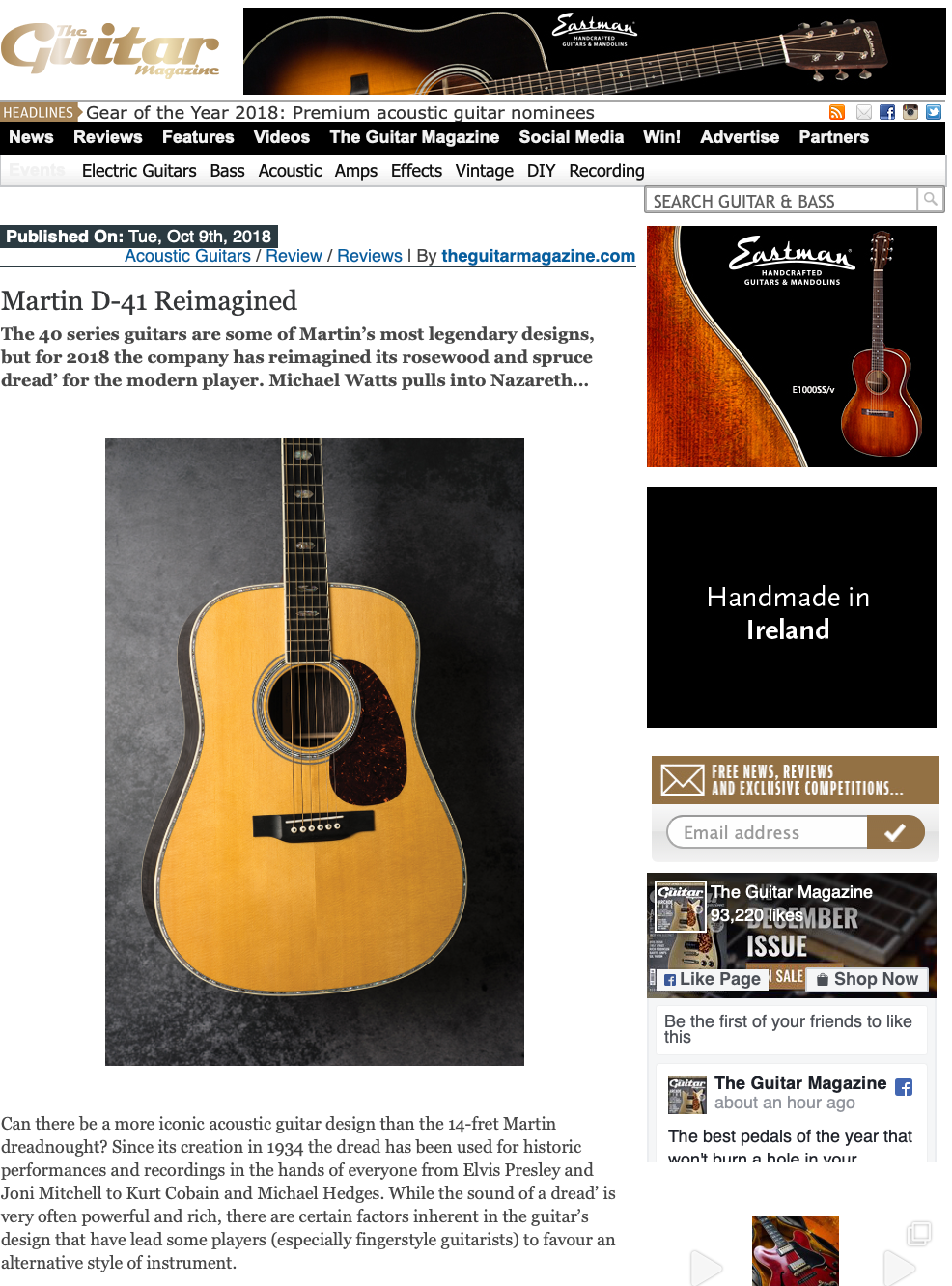 Here are some very cool new stomp boxes which were a joy to test out. It's always a pleasure to bask in what Frank Zappa described as "The stink of a too-loud electric guitar" with these inspiring pedals. First up here's a brace of new EHX numbers including the riotous Op-Amp big Muff Pi designed in conjunction with Billy Corgan!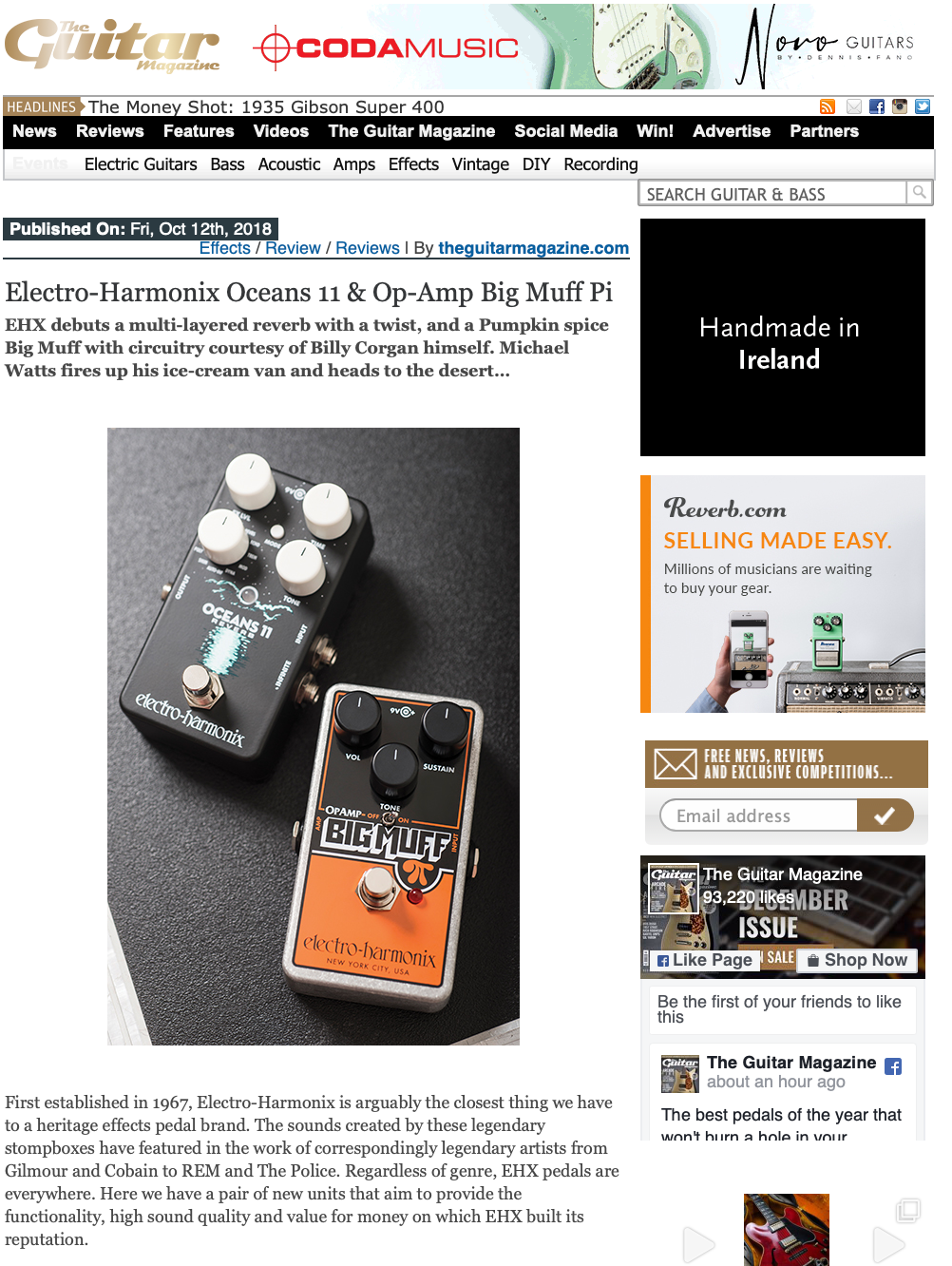 Ryan Adams' latest toy is this Walrus Audio Defcon 4 booster/EQ pedal. It is a serious piece of kit with a price point to match. It also looks very very cool!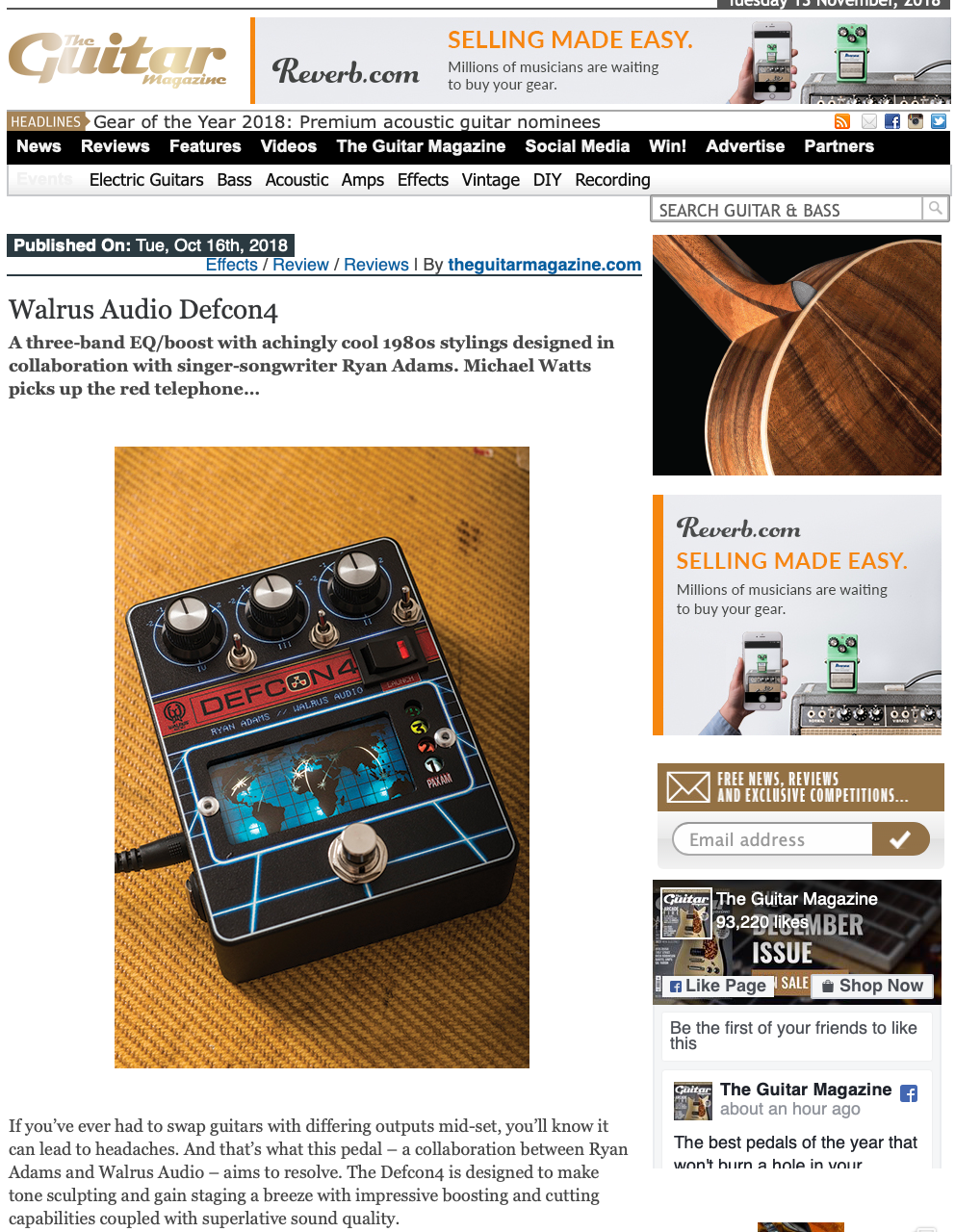 Finally here's the Beetronics Royal Jelly OD/Fuzz which I absolutely adored. Huge sounds, everywhere! And a dry knob too to keep the clean attack! Hallelujah.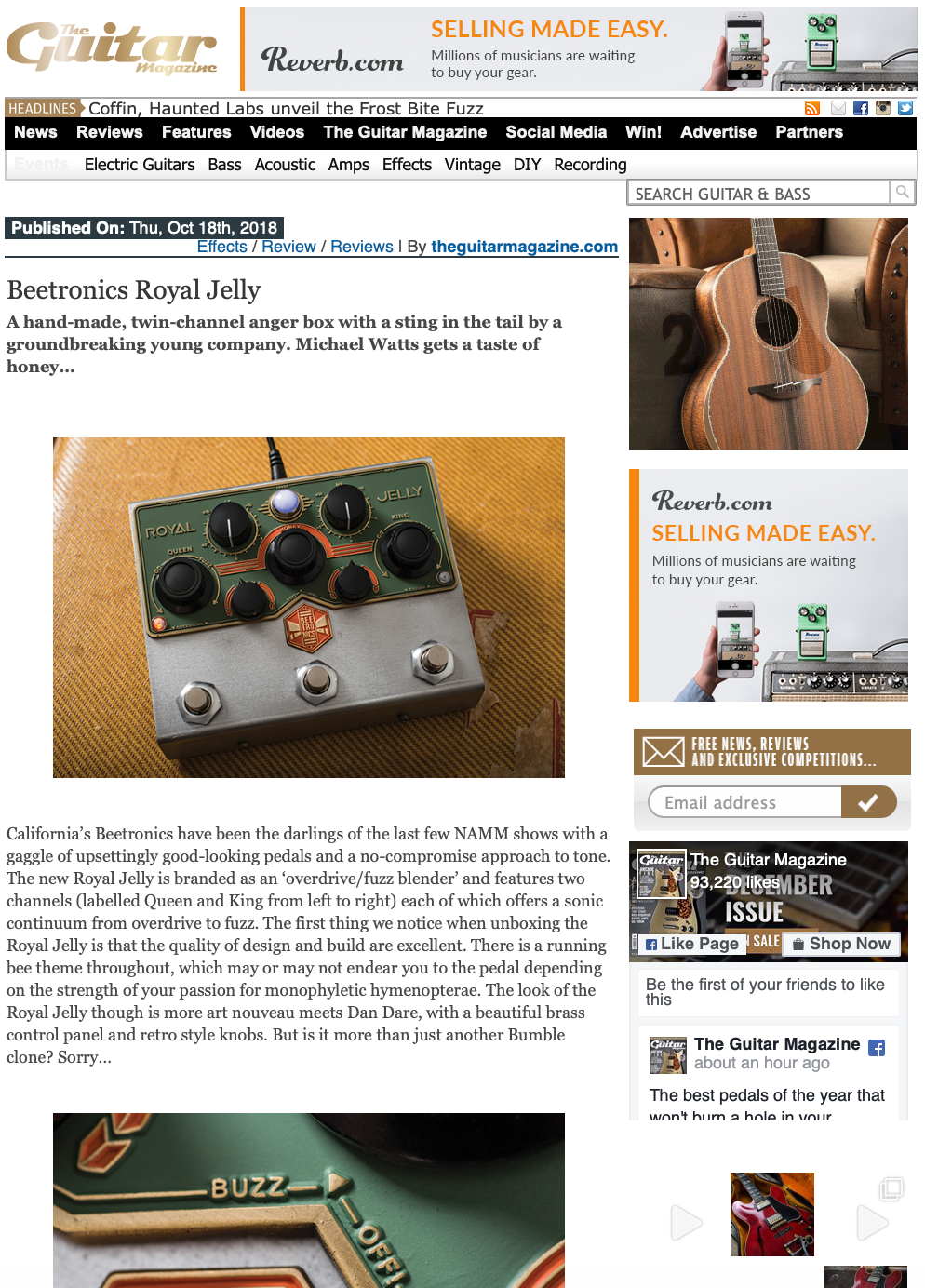 I hope you enjoy these reviews as much as I enjoyed writing them. The Guitar Magazine has always had a place in my heart (from back when it was Guitar and Bass) and it's a pleasure to contribute. 
Until next time
Stay Tuned
MDW